What are the top interior design trends of 2019?
Pretty in Pink
Mustard Yellow
70s Charm
Eco-friendly
Copper Tone
For 2019, you should look into furniture shops in Manila to give your home a much-needed update. There are so many trends that you can use to add a new element to any room in your home. The best part about interior design is the creativity you can unleash when choosing new furniture and decor.
Sometimes, you tend to get stuck in a cycle when it comes to certain aspects of your life. You may be stuck on an idea or you just don't feel enough passion when it comes to incorporating new ideas. To solve this problem, start with making a mood board to organize your ideas. Laying out your ideas in a concrete manner can help you make the final decision for your new design.
You can get inspiration from anywhere. If you love the outdoors, you can find an assortment of colors and textures that you can incorporate for your design. Museums are another place to visit to get inspiration. Artworks and art pieces can spark the creativity you need to get started in choosing the newest decor for your style evolution.
If you're still lost in translation, take a look at these top interior design trends for 2019.
Pretty in Pink
This shade of pink is different from your typical Barbie-pink. In fashion, muted pink, mauve and rose colors are popular choices for makeup, hair, and clothing. The muted colors are pleasing to the eye overall, which can add balance to your room. To incorporate this muted pink shade, go for minimalistic designs. Keep the shapes of your furniture simple, no need for any detailed patterns and edges. Simplicity is the key when incorporating this subdued shade. Create contrast by placing your muted pinks in a neutral room. This design direction is especially popular among millennials and trendsetters.
Mustard Yellow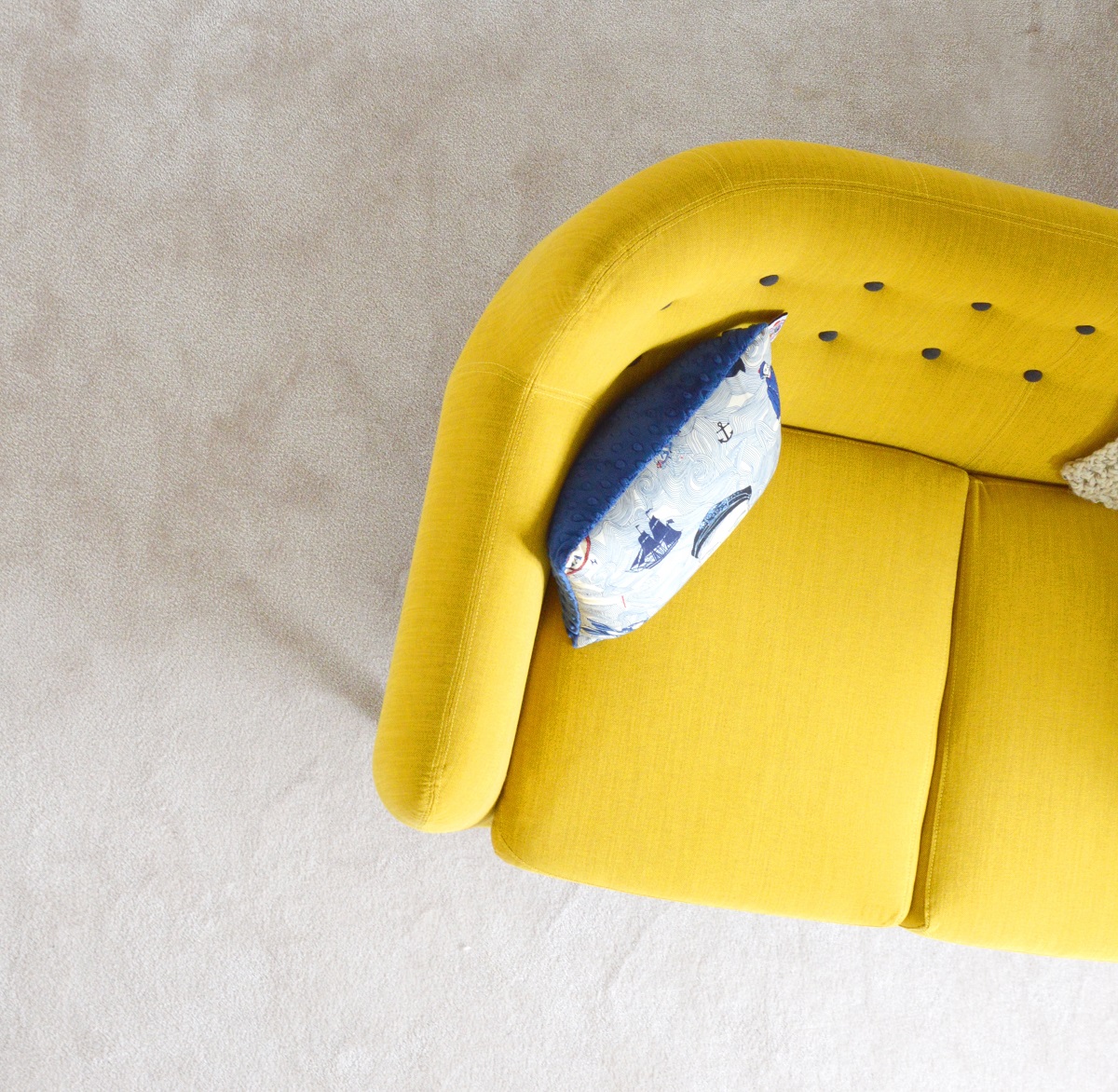 Yellow used to be associated with loudness but with new trends, yellows are much more appealing. Similar to muted pinks, this color is very popular among millennials. Yellow is cheerful and confident. If that's the emotion you want to convey for a specific room, then this is the color scheme for you. A great combination of this color scheme is incorporating a lot of industrial furniture pieces to compliment this color. The charm in this color is that it can be used in small doses but can still enhance the appearance and aesthetic of the room.
70s Charm
The furniture designs of the 70s are coming back. The classic geometric patterns and velvet textures add an element of luxury to a room, no matter how big or small the area is. When thinking about the colors of this era, think about warm tones. Warm tones are inviting and cozy, making it a good choice for bedrooms and living rooms. With the warm colors of the floors and walls, pair it up flowers and floral prints. As a modern take, don't go too hard on the geometric design, you still want to appeal to modern styles while borrowing elements from this era.
Eco-Friendly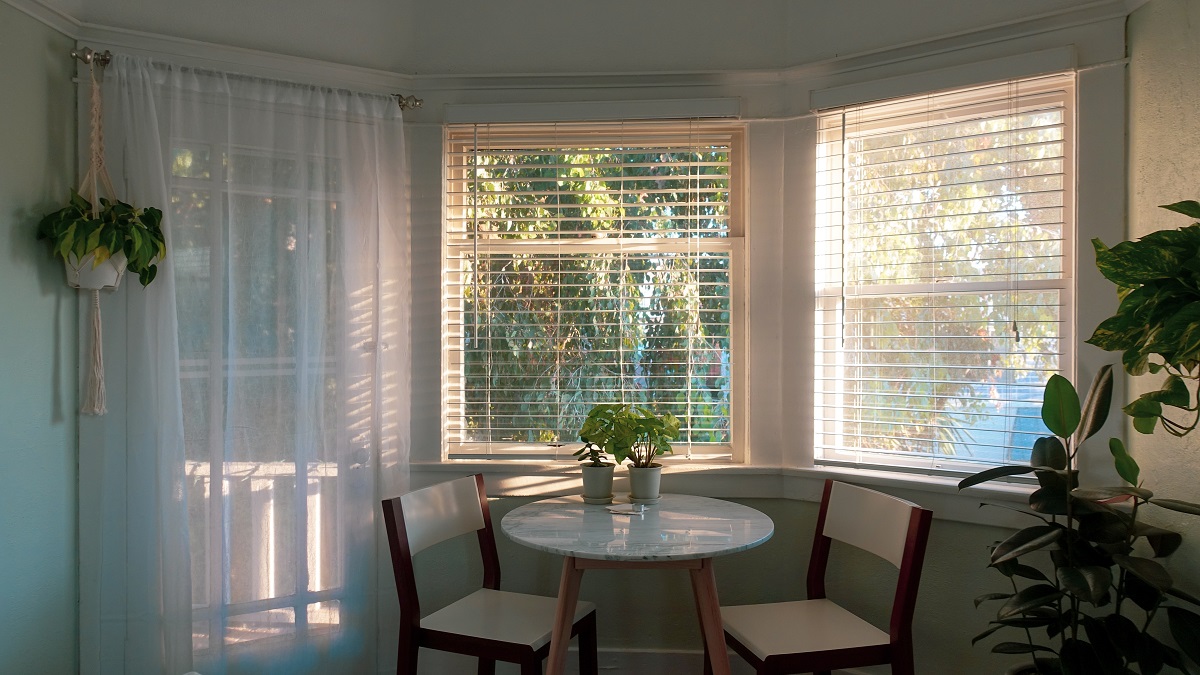 More people are moving towards eco-friendly and sustainable materials for their houses. It's much more friendly to the earth because it incorporates recycled materials to create furniture pieces and decor that's very sustainable. For your color scheme, go for light colors. Darker tones tend to absorb more light, making the room warmer. Lighter tones such as creams, whites and muted shades absorb less light. You're guaranteed to have a room with a cooler temperature. To add a unique element to your room, add a wall with plants. The greens can instantly make your room feel fresh and alive.
Maximalism
More is definitely more with maximalism. This is a playful take on interior design. More doesn't have to be associated with cluttered. Add maximalism to any room organically by adding various pops of color and textures in concentrated areas. Make sure to keep it organized by using shelves and other storage solutions. Be bold with this style and surprise yourself. This is the kind of design where you can just throw out all the rules and let your creativity take the wheel. Maximalism can tell a story because of the elements that come together, leaving you with a room that's personally yours.
Copper Tone
Modern homes look great with finishes of copper. Living rooms and kitchens with plain walls can benefit from copper elements to add contrast and interest. If you want your kitchen to look classy, copper adds luxurious warmth for any kind of design. It can complement different types of interiors and furniture, from rustic to modern. Lighting like chandeliers and lamps can give a dining room an entirely different vibe. Be sure to keep your copper polished to prevent discoloration.
Key Takeaway
Get creative with furniture shops in Manila. Use these ideas to reinvent your interiors for the year 2019. This year is all about learning to inspire yourself with things from the past, your own creativity, and various natural elements. Unleash your personality and express yourself with these fun interior design trends for 2019.