What Customers Look for in Furniture Stores in Manila
Furniture stores in Manila can provide a variety of decorations for your home. You will find furnishings that will either help you fulfill different functions or act as an asset to your ideal design scheme. Additionally, you will also be able to explore products outside of the local standards.
Owners provide their customers with choices from different manufacturers, designers, and international styles. They do not limit themselves to what is familiar to the general audience. Because these furniture stores thrive on variety, these are the different requirements you should look for when you are looking to make a purchase.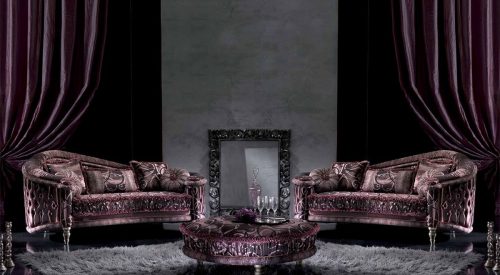 Furniture adds the "home" aspect to a housing structure. It makes the place livable and workable for residents like you by allowing you to sleep, eat, and spend your most intimate moments. Thus, it is important to invest in timeless pieces which will fit your lifestyle in the coming years.
A good place to start when acquiring world-class furniture is by looking at those offered by international tastes such as these:
Modern Italian interior decorations are focused on practicality, luxury, and elegance. The country has always been known for its furniture creations for 2000 years thanks to the Romans. Roman citizens were known to add sophisticated decoration to their public spaces and private homes. While modern Italian style has significantly evolved from the past, it still places importance on sophistication.
As a customer, you would want to keep an eye out for Italian products at furniture stores in Manila because one, the manufacturers aim to appeal to high-end customers through their impressive craftsmanship. Artisans, with their own hands, used different means in their disposal, to create highly detailed pieces such as armchairs with artistic accents. Additionally, these people make sure to use natural materials.
Italian designers are fond of using gold to make their furniture more elegant.  For example, they will make gold the color of their mirror frames or include golden veins in their marble pieces
Spanish furniture is another international style to look out for because the country produces products that are brightly colored thanks to Moroccan influence. You will see sofas with fabrics drenched in colors of blue, green, orange, red, and gold.
Additionally, the country is known for its carved pieces made out of iron. Wrought iron, in their past, was widely used as weapons and house protection before the 16th century. Afterward, the citizens used this metal to make decorative pieces. Until now, you will find furniture pieces with accents made out of wrought iron at furniture stores.
Modern furniture from China is rooted in the country's tradition. You will see a lot of furniture store pieces delivered from China that was deeply-embedded from their past.
The traditional pieces you should look out for when going to a furniture store in Manila are:
Wedding Cabinet


The wedding cabinet was gifted to married couples, as dowry, during the first millennium AD and was always the centerpiece of their homes. It was painted red before for good luck, but modern versions are now made of wood, sleek lines, and minimal hues

Yokeback Chair


The Yokeback chair is given its name, for the yoke-shaped railing that reaches its legs. Despite its slender and slim frame, it was used by high-ranking officials during Ming dynasty since the people preferred minimalism at that time. The modern version still retains the same aesthetic, but its materials used has expanded beyond hardwood to metals.

Garden Stool


Garden stools do not resemble normal chairs, instead of having a drum shape and looking more like oversized salt and pepper shakers.
International Accessories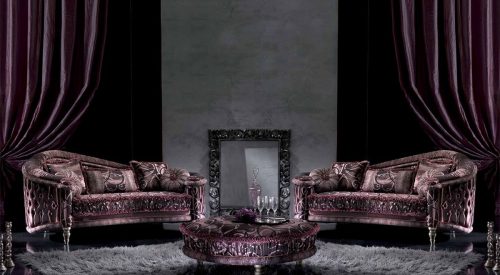 Arguably, accessories are not prioritized by customers at furniture stores in Manila. These pieces may not be needed for function, but they undeniably add personality to your space.
Placing a painting mural in your home is one of the most personal ways of adding your own character to your home because buying art should be purely based on personal preference and your budget. Additionally, every piece always speaks of the soul of the artist who created it. It is important you find the one that speaks to you.
A chandelier is a piece that is extravagant for its size, decorations, and method of adding a soft glow to any room. It is also dramatic for being an accessory that can only be placed up high in the ceiling.
When it comes to adding a chandelier to your home's dining room, there are different factors to consider. One is the style of chandelier you want. You have the option of choosing between crystal, glass, candle shape, and pendant. Second, you should make sure that what you buy is at least 8-foot-tall and 30 inches away from the table directly below it.
Cast iron pieces vary from souvenirs, vases, mirror frames, to simple anime decorations. These accessories are great additions to your home because you are assured that they will last a long time since iron is durable. In fact, iron is stronger than other material commonly used to make decorations such as timber, vinyl, and crystal. Additionally, the metal adds a vintage look which adds depth to your home.
Decorative rugs are both functional and stylish. Not only will they protect people from slipping, but they also make the appearance of your floors more exciting. Additionally, you have a lot to choose from in terms of materials. No matter what type of rug you choose, each is advantageous in its own way.
Wool


Wool rugs are the most durable and thickest, among the different types. It has a wide range of color options because its fibers dye easily. Since it is thick, it is prone to shed and will need maintenance for that issue.

Cotton


Cotton rugs are hand-woven into braids or flat weaves and look authentic as a result. You will also have a lot of choices in terms of color because it is another material that dyes easily.

Synthetic


Synthetic rugs have three types: nylon, olefin, and polyesters. All three of these are made with a machine, with the design patterns inputted on the computer.
Mirrors, on their own, can be functional decorations for your home walls. One, large frames which reach the ceiling can make your living room look bigger than it is. Two,
it enhances the light coming in your home by reflecting it back throughout the whole space. Lastly, mirrors with unique-looking frames can be very eye-catching.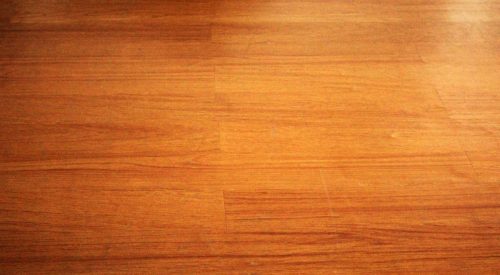 Chairs, tables, and cabinets, bed frames at furniture stores in Manila are made with all types of wood because it offers a lot of advantages to homeowners like you.
Wood's durability allows manufacturers to form it into different shapes, such as a square table, and this characteristic allows the material to maintain its final form without breaking. Moreover, it can maintain its shape thanks to its high humidity resistance.
Wood is liked by a lot of clients for its physical look. It reminds you of nature and has a very organic beauty to it. It also shows you the wide range of colors nature has to offer by offering you varying shades such as purple, brown, yellow, and burgundy. These make wooden furniture fit almost any interior design scheme.
In addition, wood is a sustainable material. Trees are a renewable source and new ones will always grow after old ones get cut down to produce wood.
Lastly, wood has so much versatility, as you have many options to choose from, as seen in the list below:
Mahogany is a straight-grained, reddish colored timber and maintains this sheen after being polished. It is a wood material that is first, used mostly to make cabinets. It is loved for its workability. Its thick density makes mahogany stable and a perfect base for all types of furniture woodwork such as machining. Lastly, it is resistant to rot or insect infestation. Termites and other bugs cannot destroy your mahogany furniture.
Bois de rose, is a rare timber to find at furniture stores in Manila. It has a deep burgundy color and this hue darkens as it ages. Sometimes, the wood will have black streaks in some areas.
Beechwood started out as a fuel source for heating in stoves and furnaces in the 20th century but is now used to create stools and chairs. It combines yellow and red and has an even grain texture. It is a hard-wearing wood, meaning it will resist gouging and chipping for a long time. It is also non-porous, meaning it will not easily rot when it absorbs water.
Cherry wood is a reddish gold but becomes more red-brown thanks to oxidation that occurs throughout time. It is popular among designers because its medium density makes it a very flexible material to work with, but its flexibility also makes it more prone to decay compared to other woods. Thus, it has an extra staining layer.
Different Types of Upholstery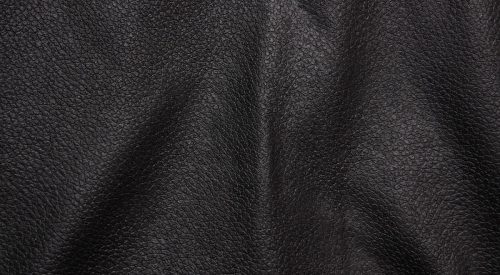 Upholstery is what gives your sofas and chairs their unique character. At furniture stores in Manila, you are able to choose depending on the color, material, and design. It acts as their protective covering and has been popular since the 17th century.
Upholstery is important because it is what makes the furniture you sit on very comfortable. It also keeps the whole furniture frame intact by keeping the padding and cushioning together inside.
With upholstery, you have the choice to choose between these three types:
Upholstery fabrics are the most comfortable out of the three but need the most maintenance because the fibers can fray time and lose the brightness of their colors. The most popular types of fabrics you will usually see at furniture stores include:
Acrylic

– A synthetic fiber that is sun-resistant and easy to stain with color.

Cotton

– The fibers make upholstery fabrics very breathable, as it has a good resistance to tear and wear.

Silk

– Has a very smooth texture and adheres well to a lot of vibrant hues.

Wool

– A natural fiber that is known for its durability and resistance to dirt and fading. It has also become easy to clean thanks to advanced technologies.

Olefin

– A synthetic fiber that is durable enough to function on its own. It commonly comes in neutral colors.
Leather is an upholstery preferred by a lot of homeowners because of its sleek appearance, durability, and its hypoallergenic quality. Leather, compared to fabric, is naturally shiny. Its ability to reflect light is what gives its shiny appearance. It is also 4 times more durable than fabric, meaning it will age beautifully and maintain its color for a long time.  On the other hand, leather is hypoallergenic because it does not collect dust mites.
Tapestry, as a home decoration, is a form of textile art at its core. Images are woven in a sheet by slowly combining different colored threads. You will tapestry depicting landscapes, animals, and people. At furniture stores in Manila, you can have tapestry to drape over your furniture or to hang at a wall.
World-class Furniture Stores in Manila with Muebles Italiano
At Muebles Italiano, we go beyond the blandness of traditional tastes of furniture stores in the Philippines by offering furniture and accessories that are more in line with the luxury of international flavors.
Our furniture stores in Manila thrive on surprising our clients time and time again. We do this by updating our collections with new selections and offering prices ranging from high to low. In addition to this, we take into account modern trends. We make sure we can fulfill the desires of the market by researching well for reliable manufacturers who prioritize artistry, craftsmanship, and quality control.
When it comes to luxury furniture shops in the Philippines, you will definitely find what you are looking for in Muebles Italiano because we always cater our surprises with an eclectic and nuanced dynamic. Click here to find out more!