What are the colors you can use for your living room?
Verdant green
Payne's grey
Classic blue
Simple orange
The colors you use in your living room can have a lot of impact on the overall mood of your interiors. Creative use of living room colors can promote leisure, coziness, and more. You can create a lot of peaceful moments and lasting memories in this room. Why not personally make the design and let your unique personality shine within the space? Combined with the right furniture, you'll be surprised by the overall effect you can create. Check out these furniture and color combinations you can use at home.
Verdant Green
The color green directly relates to the mood of harmony and life. Using green will echo any hues of nature. This can be incorporated using house plants or green walls. The splash of green is fresh while still remaining laid back. If you're bored of using neutrals, green is the perfect alternative.
Using this natural shade for your furniture and decor can bring life to your living room for the new year. Combine it with brown, white, and acrylic furniture for a modern look. The acrylic furniture makes sure that your space remains open and light. The use of brown when it comes to surfaces also grounds the look. Don't be afraid to combine the greens with other neutrals as well. An off-white upholstered wooden couch is instantly fresh and comfortable.
Payne's Grey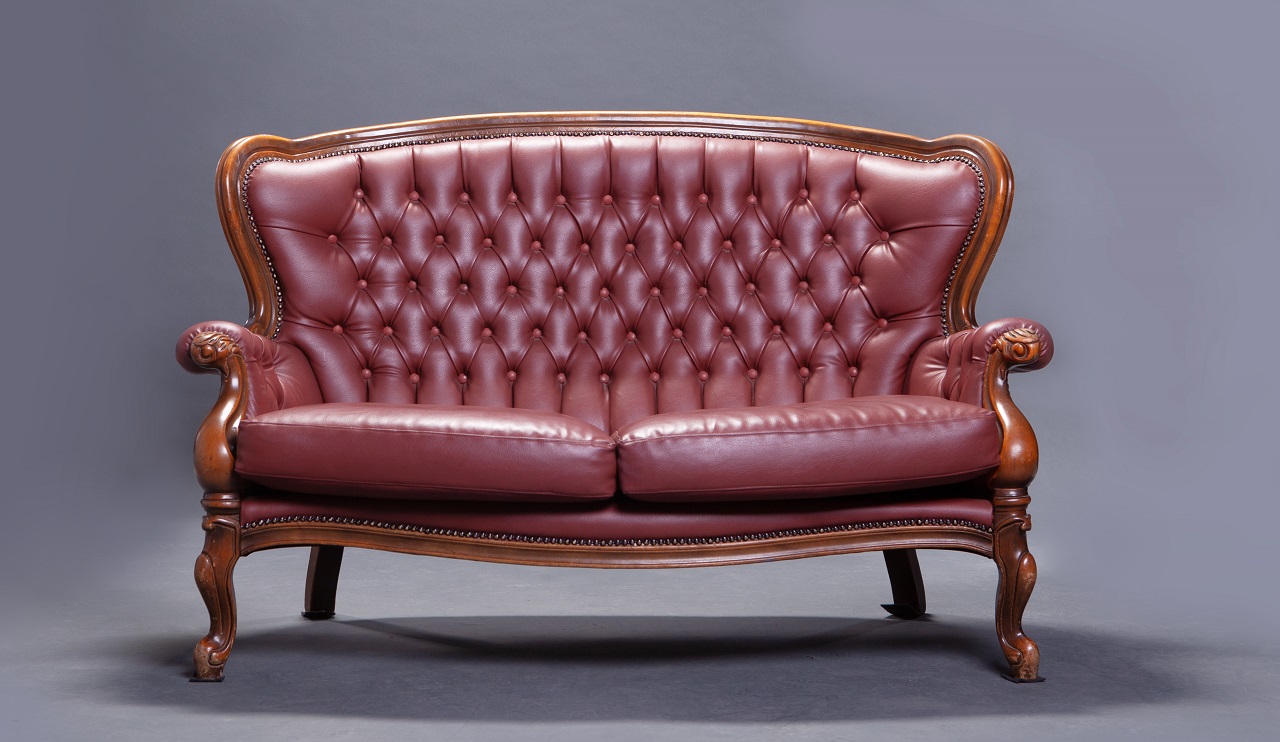 When watered down, Payne's grey is a neutral shade that leans a bit cooler. The minimalist individual gray is the perfect middle ground that can still make any furniture stand out. You can even use different shades of Payne's grey to create a unique furniture and color story for your living room. It's very easy on the eyes and it can promote relaxation.
To make your living room sophisticated, use a gray color with neutral browns and patterns. A neutral brown couch with some patterned throw pillows adds some fun to the room. If you're a collector of art, the grey can make your collection stand out even further. Creative use of ornaments on your coffee table or footrest also brings an element of interest to an otherwise subdued living room. If you want to let your decor and furniture speak, use gray as your blank canvas.
Classic Blue
Pantone named classic blue the color of the year. This color has been around for years and the name speaks for itself. Like the color green, it promotes relaxation and harmony. But instead of using it for your walls, you can use it for your living room furniture.
Using different values of the classic blue color can bring balance and scale using visual cues. Try starting out with a deep-colored statement piece. This can be an armchair or a loveseat. Work your way around that element by picking lighter shades of blue. It's best to pair your seating with an off-white upholstery or throw pillows.
To bring depth, use wood that's lacquered and colored with this blue tone to add a sense of luxury. Nothing is more luxurious than using a deep shade of blue with your TV cabinet or a unique side table. But, if this is not to your liking, you can start simple and just use a combination of blue, white, and yellow gold decorations.
Simple Orange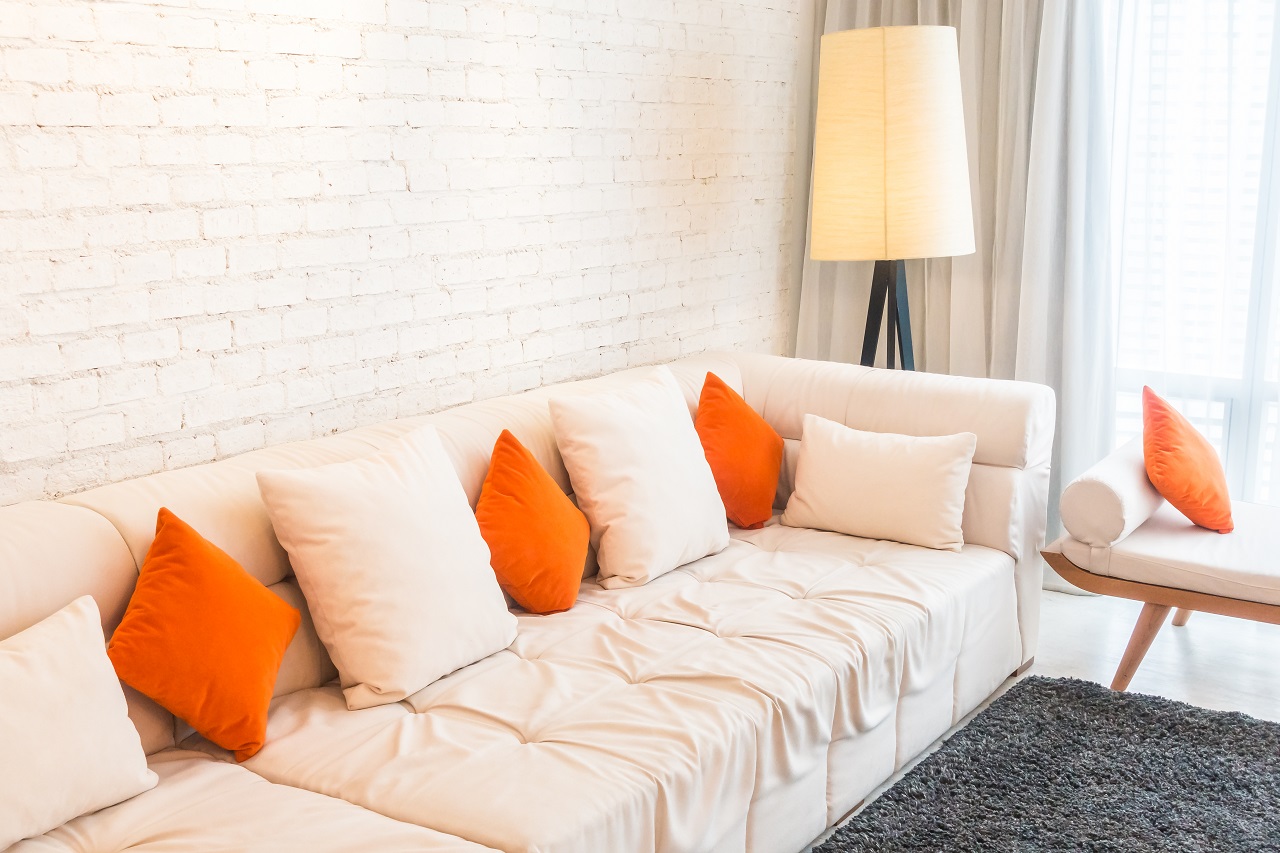 Orange may seem like an unorthodox color but it can be very effective if you use it with brown leather and white elements. This fun color is instantly warm and inviting while still being bright. If you need a little change in your living room this can bring a different kind of life to it. The color orange isn't as alarming as you think it is if you pick a shade that's a bit creamy.
It's best to use this color as an accent to your various furniture pieces. It can be used with a white pattern on an accent chair for instant fun in the living room. Your patterns can be as big and as small as you want, depending on if you're a minimalist or a maximalist.
But if you really want to create a large centerpiece, take it to your floors. A brown rug mixed with orange patterns draws the eye to the floor in an elegant way when combined with simple furniture. It won't look too overdone and still maintain its impact. Alternatively, you can use copper accents for a New York City-style industrial look.
Key Takeaway
Living room colors have a lot of power to change your interiors. Don't be afraid to experiment with the different shapes, patterns, and colors listed above so you can create a living room that's uniquely yours. Speak your personality through proper interior design and decorating.