How To Choose Luxury Furniture From Shops In Manila
Your home should never be something that you're disappointed in. What it looks like and how it feels like is something you have full control over.
If you want to make it feel glamorous, beautiful, and elegant, you'll have to put in a bit of effort and find great additions to it.
One of the best ways to do this is to visit many furniture shops in Manila until you find the most appropriate, the most beautiful, the best pieces that will fully bring out the potential that your home has.
But don't go too crazy. Luxury furniture isn't always something you should buy on the spot. It's a decision that you really have to think ahead to succeed. That being said, here's exactly what you should take note of when you plan on buying luxury furniture!
Most Common Mistakes People Make When Buying Furniture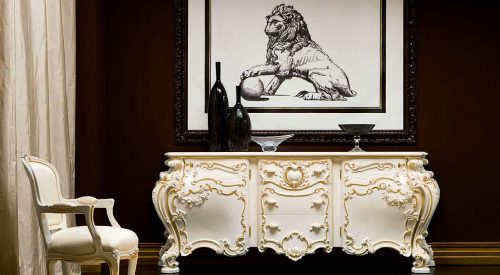 Most people who have a relatively stable lifestyle would at least have their own home, maybe a car, and a few other accessories. One thing that comes to mind that is usually paired with a house is furniture. Often that's what you spend on the most, especially if you're particular with how your home looks like.
Whether you're scouting for your first furniture pieces or just planning to refurbish your home, it's important to think carefully when looking for furniture. Most people would just pick the prettiest ones and go at it, but that will almost never be a good buy.
Keep in mind that buying furniture from shops in Manila is an investment. You can choose one that will last for your whole life or one that will slowly deteriorate or fall out of flavor because of different circumstances.
Don't be the person who makes mistakes. Always think about these misguided choices made by other furniture buyers so that you won't fall victim to them!
Disregarding Future Plans
You should never go into a furniture store in Manila and immediately pick a piece because there are many considerations that should first come into mind when doing so.
One of the more important factors would be your lifestyle.
Your lifestyle is something that is usually innate, though it can change over time.
Take, for example, the situation wherein you bought a sofa when you were just a couple without any children or pets. When the time comes and you have kids and maybe a few pets, some furniture won't be as practical as it was before.
Think of buying furniture as an investment. It should be useful for a very long period, or at least until you think it's done service to its price.
Now, furniture sets aren't all that bad, especially since they're made for one another. But that doesn't mean you should buy the whole set every time.
Furniture shops in Manila provide their customers with an overwhelming number of choices. And for the inexperienced ones, this can push you enough to just turn to a catalog or a showroom.
In a designer's point of view, however, you should always say no to a set. This is strictly because of certain design philosophies and ideas.
Though a set may seem like a perfect option, it also means that you'll consciously lack variety in your design.
Consider mixing things up a bit by adding diversity of color, textures, styles, sizes, etc. the more variation there is, the more personal it can feel!
Choosing only the Prettiest Products
This is a tendency of people who are easily blindsided by shiny things—or in this case, overly beautiful products.
Though it's more of a personal preference, always choosing the most eye-catching piece is not always the best idea.
A sofa that exudes a Victorian-esque design might not pair well with a Modern Table, nor would it fit in a room that's mostly rustic in style.
When it comes to choosing furniture from shops in Manila, you should always keep in mind the bigger picture.
A room filled with centerpieces would ultimately end up a mess because there's too much happening in one location.
But a room with furniture that contrasts well with one another will be visually appealing to anyone that sees it.
Forgetting All About Measurements
Often buyers see large furniture that is absolutely perfect for their home, only to find out that it won't fit the door into your home.
This is one of the most disappointing things that can happen to any furniture shopper out there—all because of not taking measurements.
Always do some measuring before you buy furniture. Think of all the places it has to go through and measure them as well.
Be extra particular with the measurements of doorways, staircases, hallways, and/or elevators (if you live in a building).
You should also measure the dimensions of the furniture you're going to purchase.
When you have all of these in mind, having it delivered will no longer be a problem!
Even the most high-quality and durable furniture from shops in Manila needs to be well-kept in order to really last for a long time.
In fact, some high-end pieces might require more care than you would initially know of.
Furniture made from different materials requires different levels of maintenance.
Wooden furniture, for example, often has specific instructions and supplies for cleaning it. This is because some cleaning products can ruin wood finishes.
Know the furniture you buy well. The better you can maintain them, the longer they will last.
The next step to finishing the construction of your home is to look for the most appropriate furniture.
A lot of the times, people that waited six or more months for their houses to be finished take around just a day to look for furniture—mostly because of excitement.
Impulse buying furniture can lead to so many problems.
You might end up forgetting testing out the furniture, or you might forget that you need something particular in mind.
Make sure that you're calm and collected when buying furniture. Many sales representatives of furniture shops in Manila are very pushy, and if your enthusiasm gets the best of you, you might end up with a deal that's not so great.
Think about the furniture that you want to buy. Take at least a day to decide whether you want to buy it or not.
If it's something that really does seem like a great fit for your home, even after a day of thinking it over, then go for it!
Important Considerations When Choosing Furniture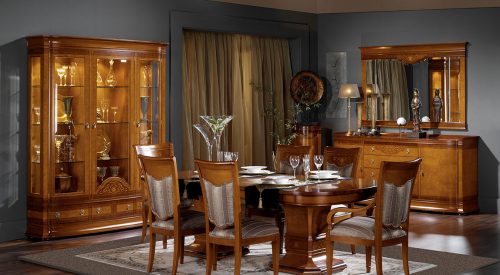 Now that we've discussed what you shouldn't do when choosing furniture, it's now time to look at the most important factors when picking them.
Deciding what furniture to get is no easy task. To some, it can even be an absolute nightmare. With the countless options that you have and a decent level of customization for some, you can go towards any possible direction.
These options will be narrowed down based on how you prioritize the factors listed below.
One of the most limiting factors in choosing furniture is their price. To some, it's not that much of a problem, but to others who are working on a budget, it can be a hassle.
People would always have a budget and going over it is a big no-no. However, that doesn't mean you should stick with the cheapest furniture that you find.
On its own, the cost is not something that should make or break your opinion of a piece of furniture, but the value of what else is provided to it will.
Think of it this way. The cost of what you buy should justify all the other aspects that can be found in that piece.
The size of your home should always be on your mind when choosing furniture.
The pieces that you choose should fit in your home and leave enough space to not feel cramped.
Your furniture should allow free movement in your home, not restrict it.
When your choice of furniture limits how you move around your home, it becomes more of a detriment and makes the room dull and unexciting, even if it looks beautiful.
A beautiful piece of furniture is nothing if it won't last long.
If you're unfortunate enough to buy non-durable furniture, then you basically wasted your money.
The hard thing is that identifying which furniture is durable or not is hard for inexperienced shoppers.
In order to avoid this, choose to buy from furniture stores in the Philippines that are famous for producing high-quality furniture.
Never trust a furniture shop in Manila that won't let you at least test out the pieces you are interested in.
No matter how beautiful furniture is, you'll still be using it to either sit, lay down, or place things. If it's the least bit uncomfortable, then it's not worth your time.
A great consideration for comfort is whether the furniture is ergonomically created or not.
Sofas that have stiff, high backs should be put in front of the television to prevent tall family members from lying down every time they plan on watching a show. Chairs in the dining room should be comfortable enough to sit on for long periods of time.
By now, you should already know that different types of furniture are made of different types of materials.
From wood to steel, to plastic, to leather, and more recently glass, furniture can be made from many materials. But not all of them will either suit your style or fit your home.
Choosing the right material can add to the aesthetic appeal, durability, and ease of maintenance of the piece.
The material used for a piece often has a major influence on buyers, particularly those that prefer eco-friendly ones.
Not all types of furniture are created with extra features. Most of the time, it depends on what it's for and if it's practical to have these features.
For example, the chairs in your study shouldn't look like the chairs in your foyer. They should be simple, lightweight, but still comfortable.
The furniture you choose should be compatible function-wise with the room it will be placed in.
Relevant Interior Design Ideas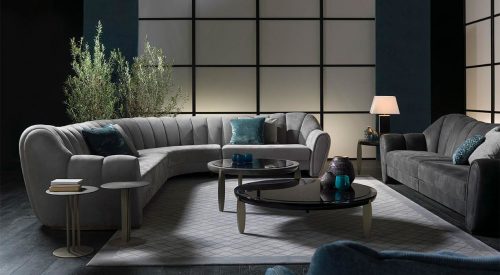 Choosing furniture is just the first step to making your home that much more luxurious.
What truly will set it apart is how you plan on designing your home with them in mind.
That being said, interior design is something you study for years to master. So for those who just want to be a one-time designer, here are some important interior design lessons to help you start designing your home!
When designing specific rooms in your home, you should always keep in mind that practicality must not be sacrificed for beauty. There should be a balance between both.
There are many online tools to help you play around with your room layout and design to see which ones are the most optimal.
Some things to keep in mind when it comes to functionality is the aforementioned freedom of movement around the room.
Anyone should be able to move easily around the room without having to move things aside.
The furniture you choose should also have a functional perk behind them. Placing sofas and seats clustered together will create a great gathering space, while strategically placed side tables can be great for additional accessories.
Relying only on single elements can make your home feel too simple, bordering near dull.
To prevent this, create layers using different items and furniture.
On your bed's and chairs, organize pillows and blankets to make it feel a bit homier.
Add different-styled furniture to add variety to create a totally different aesthetic.
Make use of different elements and decorate with the goal of making it as personable as possible.
One of the best lessons that design teaches people is that you shouldn't just follow what the book tells you.
Have fun with how you design your home. make an effort to showcase yourself using the furniture, the décor, and the accessories you have.
Color, texture, furniture—there are many items that you can use to spell out your name in your home!
Muebles Italiano: The Best Chain of Luxury Furniture Shops in Manila
Luxury furniture is oftentimes the go-to products to immediately level up the appeal and beauty of one's home. When paired with the knowledge of interior designers, you'll eventually be able to create incredibly glamorous rooms right in your home!
That being said, high-quality luxury furniture is hard to find—particularly those that are truly worth your money.
If you're looking for the best luxury furniture around, then Muebles Italiano is the place for you!
With a large collection of beautiful, intricate furniture, you're spoiled for choice while also guaranteed the best quality products!
For more information about us, click here to visit our website!