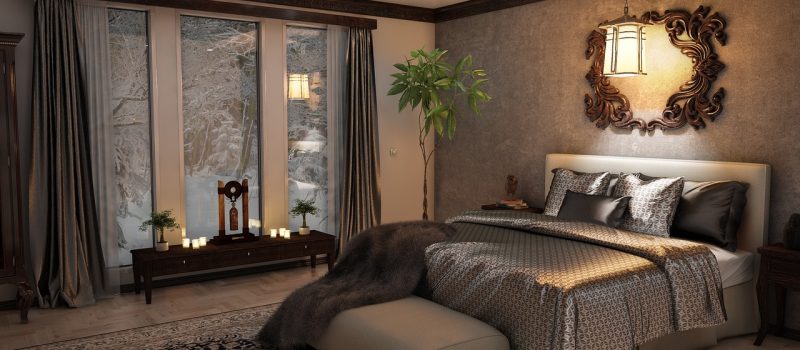 The Best Luxurious Interior Design with Italian Furniture in the Philippines
Where can you get Italian furniture in the Philippines? You can start with Muebles Italiano. Muebles Italiano is a trusted source for all your Italian furniture needs. Their vast catalog of furniture can make any room instantly luxurious. These products are built to last, so you can be assured of the quality of each piece you choose. Get a clear view of your choices from Muebles Italiano by checking out our catalog of luxury furniture.
You should consider buying Italian furniture in the Philippines when upgrading your interiors. When you purchase Italian furniture, each piece you get is guaranteed to be unique. Unlike mass-produced furniture, each product is handmade by artisans and furniture experts in Italy.
Italian Furniture in the Philippines with Muebles Italiano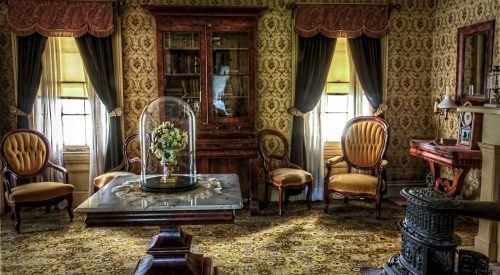 Muebles Italiano is your premium choice for Italian furniture in the Philippines. Each collection is guaranteed to create a sophisticated, opulent look for any room in your home. Make your rooms a work of art with the premium quality you can only get from Italian furniture.
Elevate your interior design with a luxurious, high-quality build that can complete any home. Choose from intricate ornaments to elaborate sofas. You have a plethora of choices to enhance your living space. Here are some collections you can choose from.
Living Room
Your living is one of the first rooms you'll see when you step inside your home. It's important to keep it tidy and aesthetically pleasing so that you can feel relaxed once you enter. Each design from Muebles Italiano makes sure that you get the most luxurious look and feel with the best price point. Use pieces designed with intricate patterns and metallic details for the most luxurious living room design. Top of your living room with unique ornaments, fashioned with gold and Swarovski crystals.
Dining Area
If your dining room area has been looking dull, you need to try Italian Furniture. In the Philippines, dining areas are a place for intimate gatherings and large celebrations. If you want to impress your guests or upgrade the look of your dining area, you can use Italian furniture for this exact purpose.
Like living room furniture, you can find dining room furniture with crystal details and golden sheens. Keep your china wares organized in luxurious cabinets, all made from high-quality materials built to last. All pieces from Muebles Italiano can turn your blank canvas of a dining room into an unforgettable, picturesque dining space that can be used for any occasion.
Bedroom
If you ever desired to have your own luxury bedroom, this is your chance to use Italian Furniture to your advantage. There's nothing more luxurious than lying down on an expansive bed that uses only the best cushions, comforters, and more. Surround yourself with luxe dressers and vanity sets to complete the sublime feel only Italian furniture can bring. Choose furniture built to last without sacrificing intricate patterns. Make the right choice and use Italian furniture.
Notable Figures of Italian Design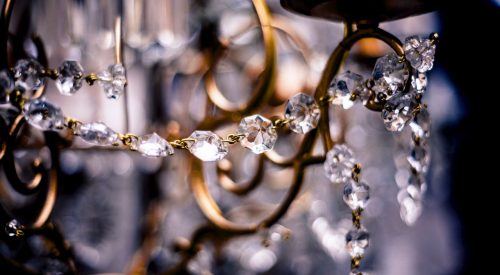 Gio Ponti
Gio Ponti is the biggest name when it comes to Italian design. He is known as the father of modern Italian design. His works are known to embody the personality and culture of Italian people. From his architecture, furniture, and objects, the essence of what it means to be Italian can be personified through his prolific work. Everything he makes reflects a form of sensual and expressive design; the color, craft, and playfulness of his themes are truly magnificent.
Ponti was a skilled architect who made a name for himself with everything he built. It was a statement. He then mastered the art of glassware, ceramics, and woodwork. Gio Ponti is the founder of the highly collectible design magazine Domus. It was his charming disposition, insatiable curiosity, and animated play beyond the rules of art that made the man a symbol. Born from the fashion capital of the world, Milan, his Pirelli Tower stands as a symbol of his architectural achievement.
Finding a piece of his work in a luxury furniture store in the Philippines is like finding a diamond in a mine. His furniture and decorative objects are one of the most valuable in the world.
Achille Castiglioni
Achille Castiglioni was a designer who made a name for himself in the 50s. Known for working with his brother and team, Castiglioni is commonly known for one of his most brilliant works, the Arco. A lamp crowned the lamp of all lamps. He found interest in everyday objects. His love for functionality and modern objects led him to begin drawing concepts from the back of his mind. His brother and his team have noted Achille Castiglioni's highly inventive mind and ingenious epiphanies. His works were designs that would be the foundation for pop art Italian furniture design. He rejoiced in the image of re-contextualizing everyday objects into something more artistic. The mundane world was the playground of his creativity.
Castiglioni would have added incredibly tasteful touches to simple and mostly "boring" objects. He was the master of the language of design. He was one of the most innovative designers in Italian design history. Famous for his trademark traces of paradox and irony in his work, Castiglioni sought after turning ordinary things into extraordinary and exciting solutions for everyday life.
When it comes to furniture stores in Manila, designers who are inspired by Castiglioni know that living functionally is not synonymous with boredom. You can translate everything into simple delights. Take for example his timeless pieces such as the Mezzadro tractor-seat chair or his Sanluca lounge chair; these are pieces that work as regular seats but are reconstructed into classic luxury furniture. Stores in the Philippines often create copies of his Arco due to its functionality and sophisticated design. Castiglioni is truly one of the most outstanding figures in Italian design.
Joe Colombo
Joe Colombo started his career as a painter who learned his craft at the Accademia di Belle Arti di Brera. Later on, he studied architecture at Politecnico di Milano University. He then learned the art of sculpting, which is how he became regarded as a painter and sculptor of abstract expressionism. His artworks were exhibited in Milan, Torino, Venice, and Brussels, alongside other internationally renowned artists.
During the 60s, Colombo was known for his uncanny furniture designs and forward-looking creations. The conceptual creativity of his designs made an impact on other great contemporary artists of his time. In the 60s, plastic was one of the most widely available materials used in everyday objects and furniture. Colombo was exalted for designing stunning objects made for mass production. He made a number of magnificent plastic furniture pieces, such as his highly popular swiveling Elda chair. It is a design that can still be found in furniture stores in the Philippines.
Many of his contemporaries regarded him as one of the coolest and most innovative men in the industry of design. He would craft objects made entirely out of ABS plastic. At the time, his furniture design was known to be of a space-age scheme. In fact, most of his furniture seems to take on a future-retro look. Colombo made pieces that were compact and easily portable. He loved the concept of compressed and handy design. One of the works he is best known for was a cocktail glass he designed with the stem made to fit ergonomically between the thumb and index finger. This was to allow users to hold the glass, drink, and smoke a cigar at the same time. His futuristic designs and creative manipulation of plastic made him one of the best minds of the 60s.
Ettore Sottsass
This is the man who designed the iconic red Valentine typewriter. Ettore Sottsass was a photographer, known for his explicit shots of beds and rooms where he spent intimate nights with his various lovers. He was an architect and designer who was a member of the Movimento Italiano per l'Architectura Razionale. He started his career as an architect, working for his father. His early work would involve buildings of modernist design to reshape a war-torn Italy.
Later on, he started his own design studio and experimented with various forms of art such as painting, ceramics, sculpting, furniture crafting, jewelry cutting, and interior design. He was known as a post-modern artist who reacted to the modern international style of furniture design that was popular during the 80s. Many of his post-modern works consist of wild and out of the rulebook designs. His play of colors and exaggerated themes caused pandemonium in the world of design.
From his architecture to furniture, his design philosophies would run throughout all of his artworks. Certain celebrities during his time are known to own some of his fine pieces, making his work one of the most desirable pieces in the world. David Bowie is known to own his Carlton shelving unit.
Muebles Italiano: The Spirit of Luxury and Style Amidst Furniture Stores in the Philippines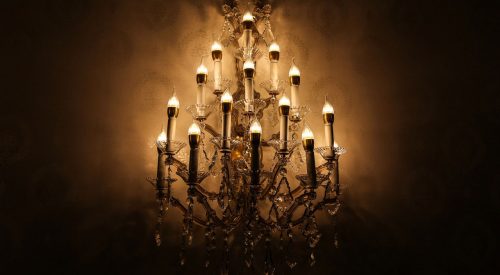 Italian design isn't just limited to paintings, sculptures, architecture, and luxury furniture. Their excellence and elegance have also stemmed from automotive design to clothing.
Many say that due to the limited resources of Italy, designers were made to work with the scarcity and had to make the most of what they had. This forced them to employ their creative minds, and in turn, this forced them to create fully-functional spectacular works of art. Simply owning a piece with the label "Made in Italy" is a huge statement.
Many furniture shops in the Philippines and across the globe highly demand luxury furniture pieces and other artworks from the land of great design. Many iconic works of art are even recreated as knock-offs in many furniture stores. The Philippines has one of the best providers of luxury Italian furniture, Muebles Italiano.