In what areas can you evoke style and grace in your home?
Living Room
Dining Room
Kitchen
Bathroom
Bedroom
Furniture shops in Manila can help you achieve that uniquely chic yet still graceful facade for your home. The core of this approach should be mature and sophisticated while still being very inviting. Elegance and grace will make lasting first impressions. Any style can adapt elegance, it's all about proper placement and planning.
Living Room
The living room is a space where the family and guests will be spending the most time as a whole. Think about the personality and feeling you're trying to evoke. If you're living alone or with family, think of your concept as holistically as possible. It's always a good idea to send an inviting and warm message when decorating your living room. This room is the first place you're more than likely to settle down after a long day of work. At first glance, the visual aesthetic of your living room can be elegant yet still functional by utilizing a minimalist approach when it comes to decorative clutter and organization.
Avoid too much clutter. In general, it's a good rule to keep every room tidy, but especially for living rooms and bedrooms. Clutter and stress levels can be directly related to each other.
Messes are a nuisance, especially when you start having people over. Keeping your living room organized can directly affect your mood at the start and the end of the day. A cluttered room can be overwhelming and stressful to look at. If you're the type of person who likes to add various storage options in your living room, keeping it decluttered will make sure that you know where everything goes.
Dining Room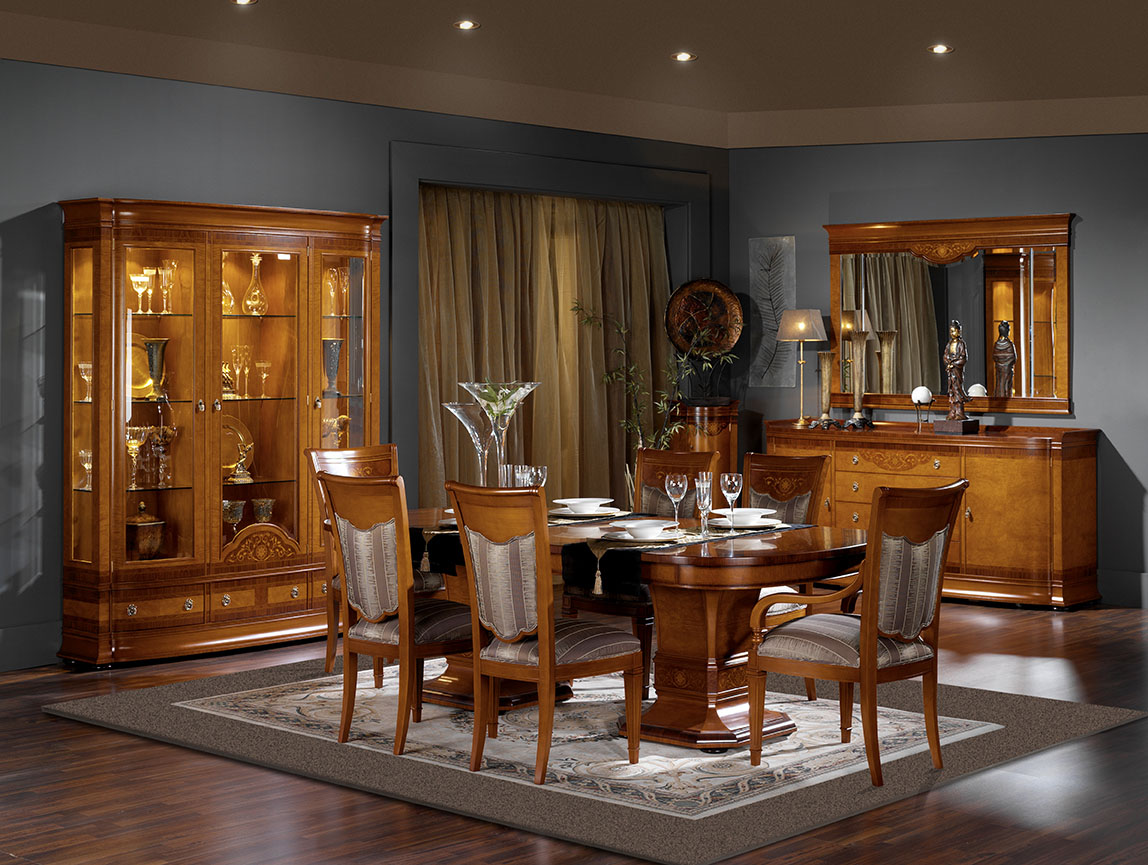 Keeping up with the living room, your dining room can incorporate similar techniques. Your dining room can be elegant while being simple. Incorporating classic-style furniture with lighter colors can be aesthetically pleasing to the eye. Ditch any gaudy colors for a more laid back elegant look. Neutral colors are a staple if you're going for a graceful aesthetic.
Similar to the living room, your dining room should be inviting. Adding too many textures to your dining room can be very distracting and unappealing to look at. Alternatively, a standout centerpiece or painting can add the much-needed pop of color, if you desire it.
Look out for any interesting doorways and arches heading in or out your dining room. This can also be a focal point where you can base your main aesthetic on. Any of these entrances or exits don't have to deter your personal style. Working with what you have can stimulate your creativity, producing a much better and more personal result in the end.
Kitchen
To keep your kitchen looking stylish and graceful, it's important to keep it clean and organized. Cluttered cookware can instantly make the kitchen look messy, even if it's physically clean. Keeping pots and pans in their proper storage areas can instantly transform your kitchen. If you're not too keen on cabinets, hanging your cookware on the ceiling or wall is another great organization option.
Keeping up with the theme of cleanliness, make sure that your appliances are clean, especially after use. A buildup of oils and grime is a sign of neglect and anyone can easily spot this. Kitchen appliances can be incorporated as decor if cleaned properly and daily.
For kitchen lighting, bare fluorescent tubes are unappealing and can age your kitchen. Use one of a kind ceiling lights or sconces. Depending on the cabinets and counters you have, you can base the design of your lighting on this. Marble countertops look better with a more elegant silhouette.
Bathroom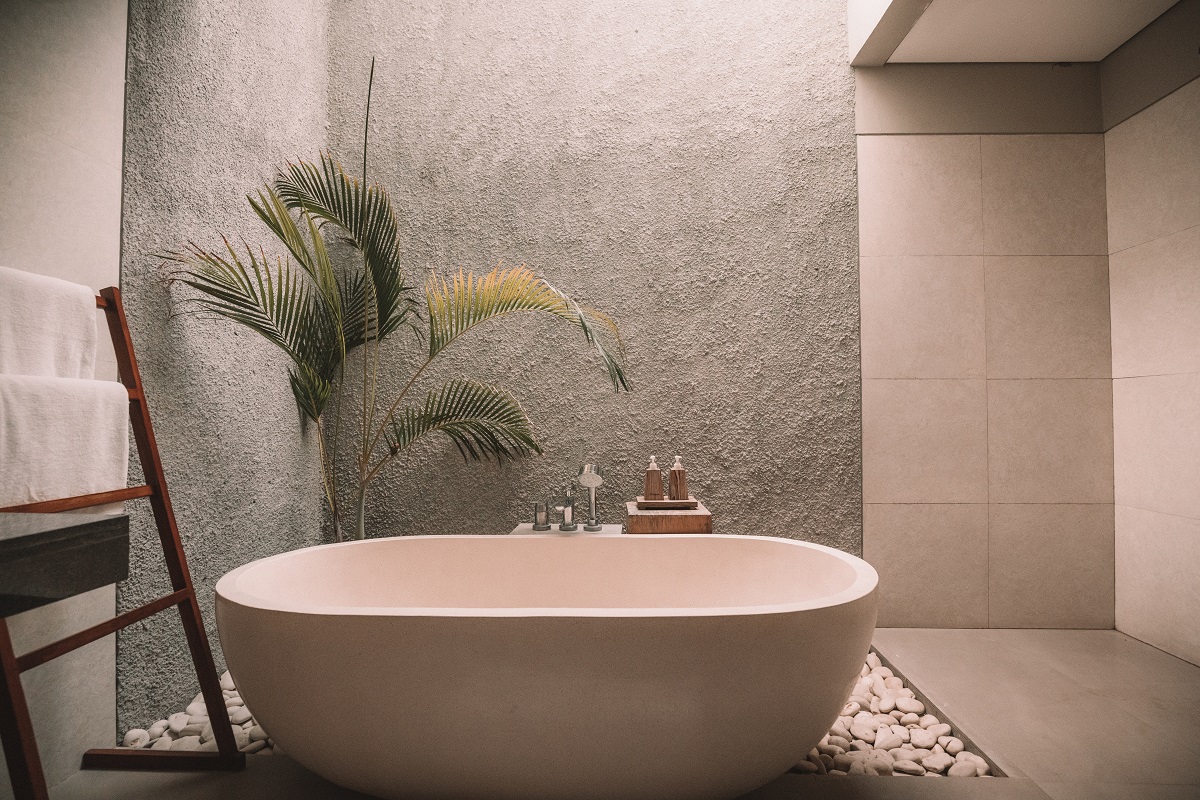 Bathrooms can be stylish and graceful as well. Usually, a bathroom is cold and uninteresting but with the right elements, it can transform into a tasteful and tranquil room. This is the room where you shouldn't be afraid to go the extra mile. Using custom cabinets can provide unique storage solutions that fit your personal style. You can also hide your unsightly cords and sockets inside a well-placed cabinet.
Replace any laminated or solid counter tops with ceramics. Ceramics are a very popular choice for floors and countertops Add variety to your bathroom by combining ceramics with other materials such as glass, stone, and metal for an overall unique look. Frosted glass enclosures for large showers and dividers can instantly make the bathroom feel bigger and look better.
Softly light areas where you should be relaxing, such as the bathtub and shower. While the sink and vanity can be decorated and lit with purpose. Or you can use lighting that can be adjusted by using a switch or knob. When lighting and decorating your bathroom, think about mood and calmness.
Bedroom
Bedrooms should be a soothing view after a long and stressful day. It's a place of rejuvenation and relaxation. Start it off right by picking colors that are pleasing and relaxing to the eye. Anything that is visibly stimulating can prevent you from getting quality sleep. Rich tones add a decadent grace to a bedroom, especially if you combine it with the right decorative clutter.
In the bedroom, the right bedding counts. Bedding can be both decorative and functional depending on your style. Choosing high-quality fabric can instantly transform a drab bedroom into a much more graceful dwelling. Compliment and contrast the colors of the walls and ceilings with different textured pillowcases and linings.
Remember that this is your personal space, organize your personal items and clutter wisely. Posters can be framed to protect the piece and also add a personal touch. Like with the other rooms in your house, making sure that it's clean and organized adds a level of fundamental grace. So be sure to incorporate these ideas for your bedroom.
Key Takeaway
No matter what style you have, furniture shops in Manila can evoke the style and grace you desire. Elegance and grace can be straight forward. Always start with cleanliness. Having a well-organized and physically clean room is very appealing to the eye. Mentally, it also declutters the mind. You can have the most elegant style in the world but without any sign of cleanliness, it will all be a waste.
Making sure that your rooms are clean and that they smell good always gives off a great first impression. Another technique to make your rooms feel more graceful is keeping it well-organized. This involves minimizing clutter and using storage to keep the room from looking disheveled. For specific rooms, keep these guidelines in mind to evoke the style and grace you always desired.