What furniture arrangements should you do to make your room look expensive?
Create a Layered Lighting Concept

Choose Expensive-Looking Lampshades

Incorporate Faux and Wool Shag Rugs

Choose to Paint Your Walls with Jewel Tones

Invest in a Chandelier
Planning a furniture arrangement in your room can be tricky when it comes to choosing the right pieces to coordinate with one another. Using local luxury furniture, turn your room into an expensive-looking haven that is both plush and functional. From the lighting that illuminates every little exquisite detail of the room to the rugs that gorgeously grace the flooring. Here are some of the essential ways to arrange your furniture.
Create a Layered Lighting Concept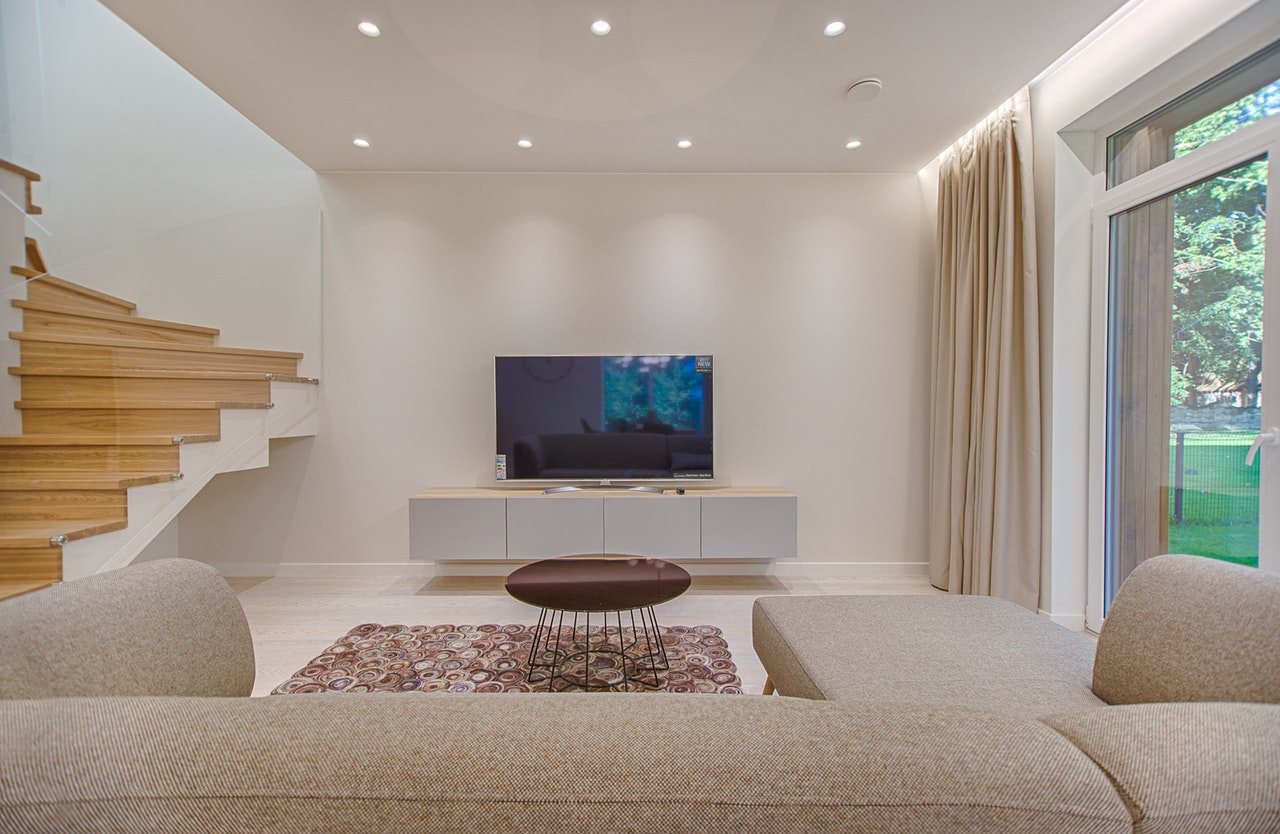 Layered lighting simply involves multiple types of illumination to create a well-lit and balanced room. To create a cohesive lighting scheme, take note of the three important layers: overall or ambient, task, and accent.
Overall ambient lighting follows the rule of thumb in creating adequate lighting. As a general rule, it would take 20 lumens per square foot. Ambient lighting serves as the main lighting source for the whole room. It prevents you from stubbing your toes, tripping over, and stepping on things. It basically sheds illumination across the room, covering every crevice and corner. Examples of ambient lighting include a flush mount, chandelier, or pendant lighting.
For a more focused and bright illumination, opt to place a task lighting. This layer of lighting allows you to have a proper level of focus on an activity. A downward-facing pendant can also function as a task light. Others include desks lights, table lamps, and under-the-cabinet lighting. Keep in mind that when buying a task lighting, it must have a dimming capability, 4000 Kelvin for normal activities and 2700 to 3000 Kelvin for warmer lighting when reading.
From the word itself, "accent", the accent lighting should be the prettiest and most expensive-looking lighting in the room. The ideal accent lighting should be exquisite enough to be a statement piece and at the same time efficient enough to be functional.
Choose Expensive-Looking Lampshades
There are no limits to the amount of lighting in your room. Create a mood by adding a bedside lampshade that illuminates adequately to allow you to read your bedtime novels. Look for lampshades with a pleasing pattern that would match or coordinate with the rest of the fabric design in the room. Metallic accents and rich-hued shades also give a touch of luxe. While the decoupage and faux look are plush and unique, it trumps the idea of an expensive room.
Incorporate Faux and Wool Shag Rugs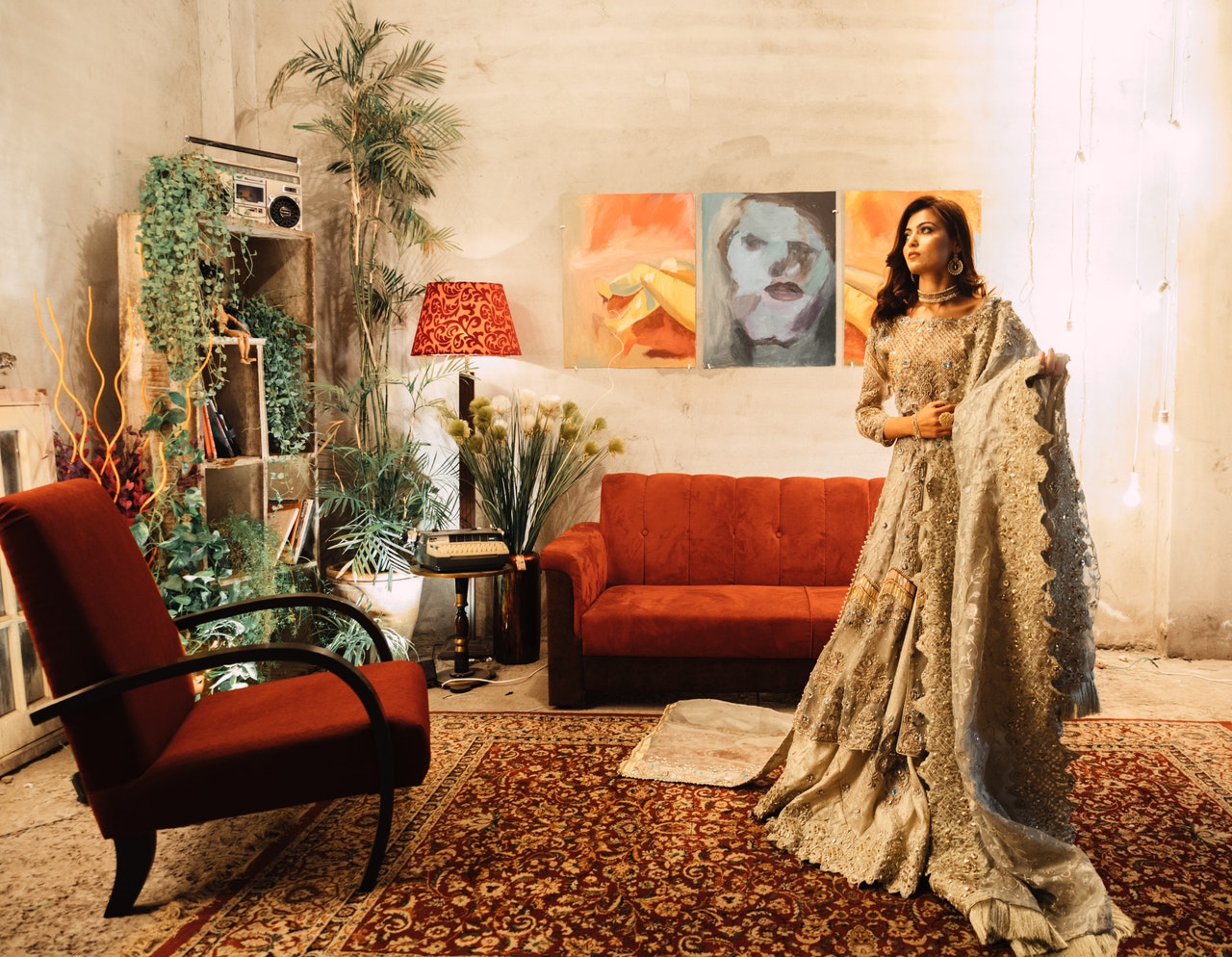 There is nothing more luxurious than sinking your feet into thick faux or wool shag rugs. Faux fur shag rugs make your room feel extremely cozy. While faux fur is a luxe accent to the room with it alone on the floor, it can be incorporated with a wool shag for a more exquisite layered look. Put the faux fur on top of a simple-designed wool shag to create a unique design style. Choose shag rugs that will stand out. If you have a white-colored textile, roll a dark-hued shag rug. Shag rugs with notes of white, black, gray, and other neutral colors are universal. They are commonly used to balance the color scheme of the room.
Choose to Paint Your Walls with Jewel Tones
What simpler ways to make your room look more luxurious than a jewel-hued wallpaper. Jewel tones are considered bold colors, be sure you are ready to commit to the shade that exudes a huge style statement. Commonly used tones include sapphire blue and emerald green. For a bolder look, go quirky with the tones, amethyst purple, ruby red, and citrine yellow. Soften the bold colors of your jewel-toned room walls by incorporating neutral-colored panels. Remember, the key to a well-painted wall is to provide a touch of neutrals like metallics to give your eyes space to rest when looking at the bold colors become tiring.
Invest in a Chandelier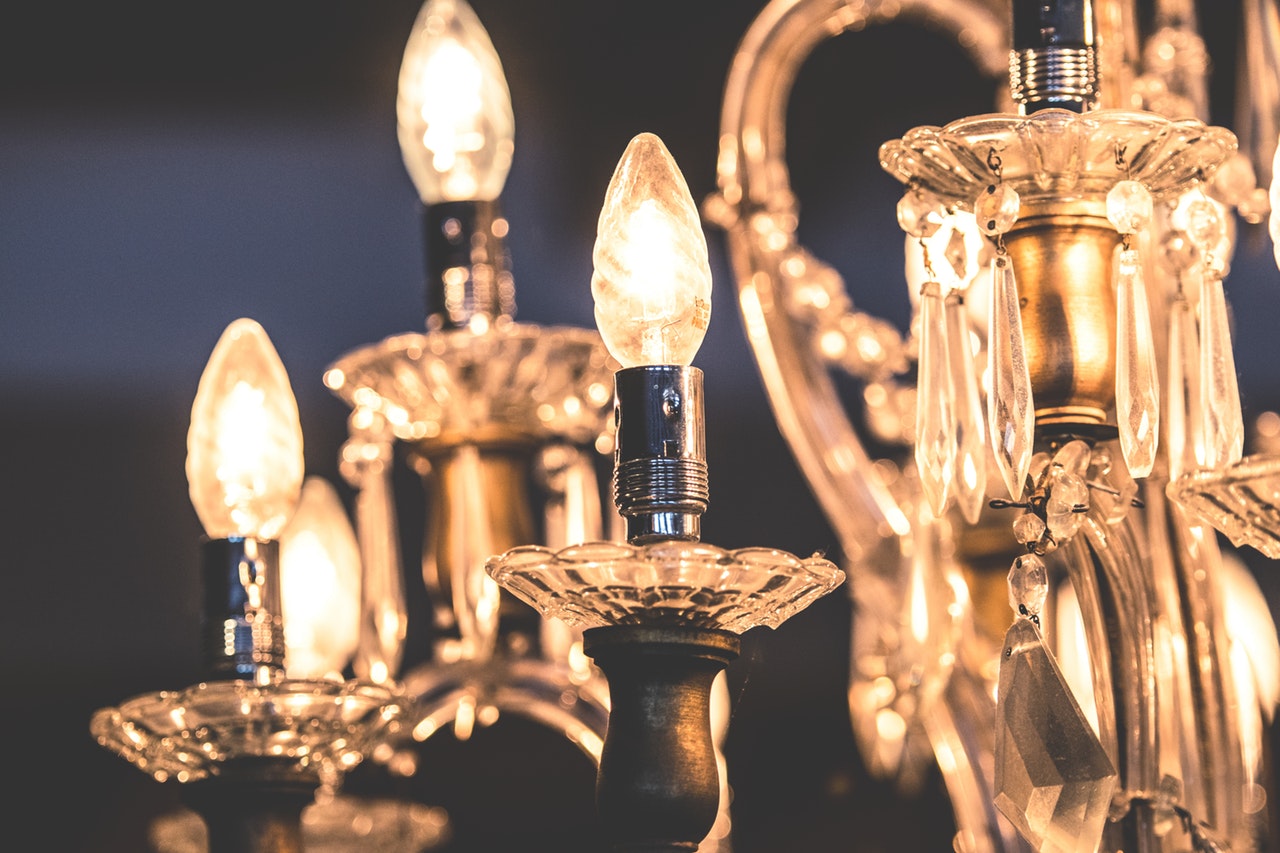 Arguably the most traditional way to decorate a room is to fix a chandelier that also doubles as a fan. While a chandelier can be a substitute for pendant lighting, it has more functions and features that make it a household essential. Chandeliers today come in different sizes, shapes, and styles. Innovative chandeliers include a trendy retractable fan. The retractable chandelier fan is designed so that fans hide from plain sight when not in use, showing only the lighting fixture.
Key Takeaway
Making use of luxury furniture lets you practice and apply your creativity and imagination when it comes to furniture arrangement. With well-curated pieces coming together, a haven that speaks of personality and style is created. By using a royal colored wallpaper, your room already shows a character of elegance. With a shag rug sitting on the floor and warm lighting adorned on the ceiling, the room becomes soft and cozy. Find balance in the colors and pattern details of each piece of furniture to foster coordination and fashion a room that is both elegant and homey.