How can you use the Experience Collection from Muebles?
Bedroom Mirror
Dormeuse
Bedroom Set
Wardrobe
Experience the excellence of Italian design in the Philippines with the Experience bedroom collection from Muebles Italiano. Each piece from this bedroom set is luxurious and made from high-quality materials that only Italian furniture can bring. Choose this luxurious alluring collection and make your bedtime routine high-profile and chic. Bedrooms are dwellings for rejuvenation and relaxation. You should only buy and invest in top-quality furniture to ensure that your days and nights are comfortable.
This is why Muebles Italiano has brought out the Experience Collection for consumers looking for instant luxury. Not only are the colors appealing, but each piece is hand-crafted using Italian techniques from expert artisans and furniture designers.
Are you interested in learning more? Scroll down to read more about the Experience collection.
Bedroom Mirror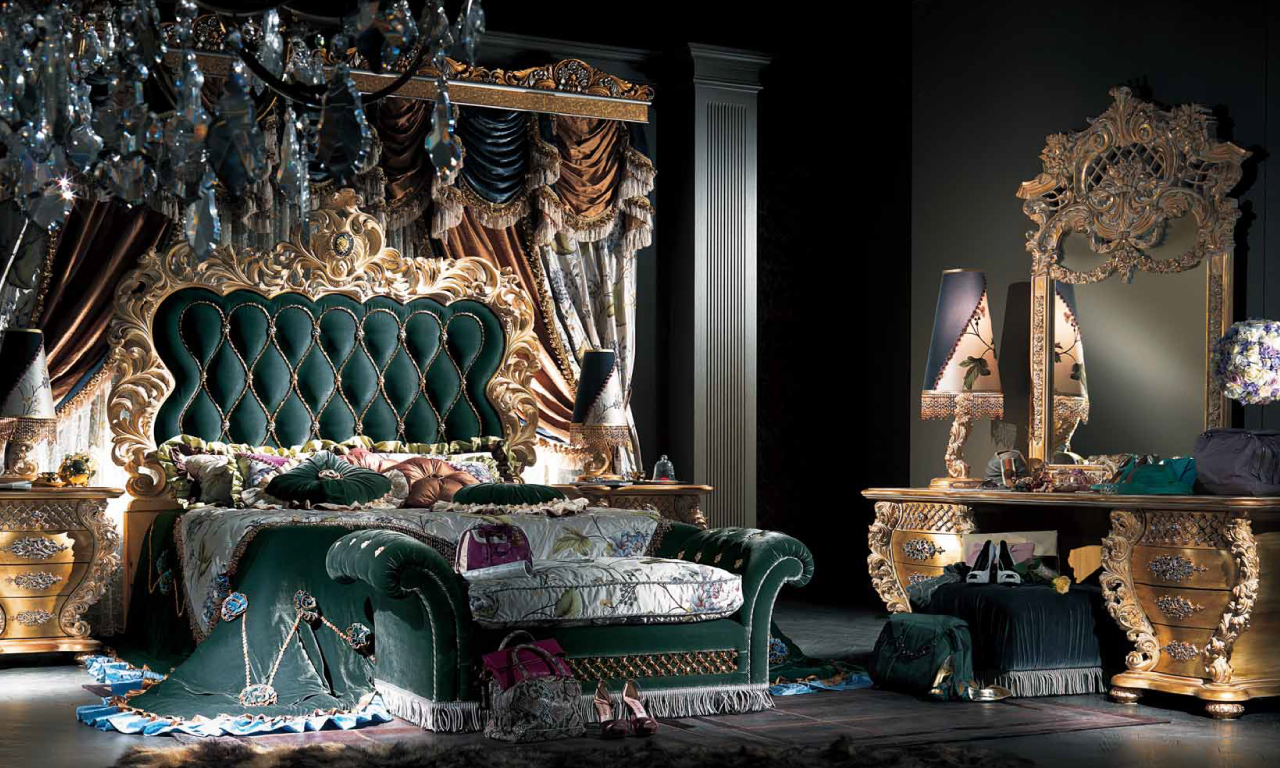 An exclusive from the Experience collection is this tantalizing bedroom mirror. It's a complete vanity for ladies who love a little bit of extra luxury during their morning and night routine. The large, crystal clear mirror can give you a picture-perfect profile of your reflection, all without warping and odd angles. You deserve only the best quality mirrors and best believe Muebles Italiano will provide.
Another mirror you can choose is a much cooler, white silver mirror. It can be put beside your wardrobe or inside your walk-in closet so you can get a full view of your outfit every day. Or simply use this mirror as decor by using the silver finish and pearls as the main star of the show.
To store your precious jewelry, cosmetics and skincare, pair it with a bedroom dressing table from the same collection. It features the same gilded and pearl aesthetics as wood, resin, and plated brass parts. There are 8 large, affluent compartments you can use for storage and more. This elegant combination can make getting ready a full, tactile experience you'll surely look forward to every morning.
Dormeuse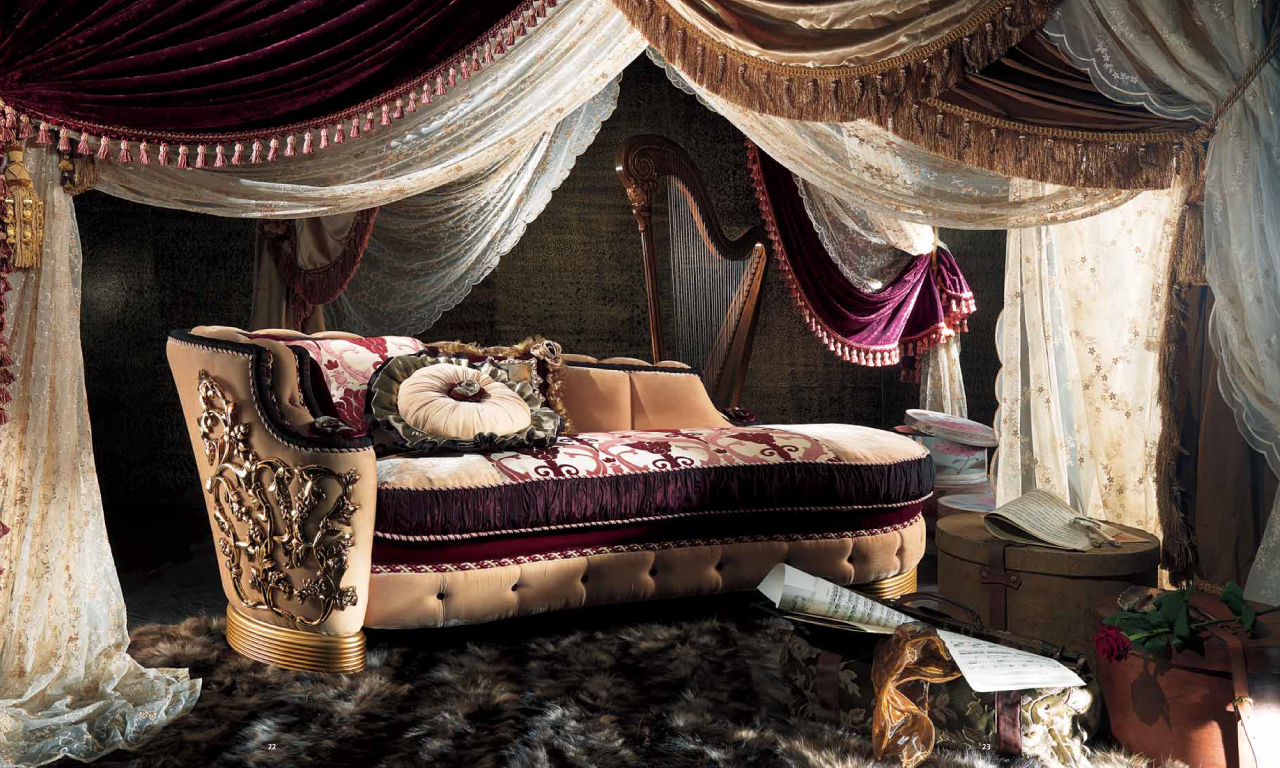 A Dormeuse is a daybed or sofa bed that you can put in one corner of your room or by a window. This sofa bed is expertly upholstered and cushioned for maximum comfort during any hour of the day. The deep crimson wine paired with the deep warm beige is an inviting combo that will certainly attract any individual who wants to relax. Grab a book or tablet and lay back on this luxurious day bed. Take an afternoon siesta and feel your worries melt away.
The solid base of this sofa bed is decorated with gold plated brass using the finest Italian designs. Add a luxe throw pillow made of velvet and jacquard in contrasting colors such as forest green and light beige to create the ultimate comfortable corner for your room. This sofa bed is also a perfect fit for guest rooms with limited space. If you need a kick of glamour and luxury, the Experience Collection Dormeuse should be on your wishlist.
Bedroom Set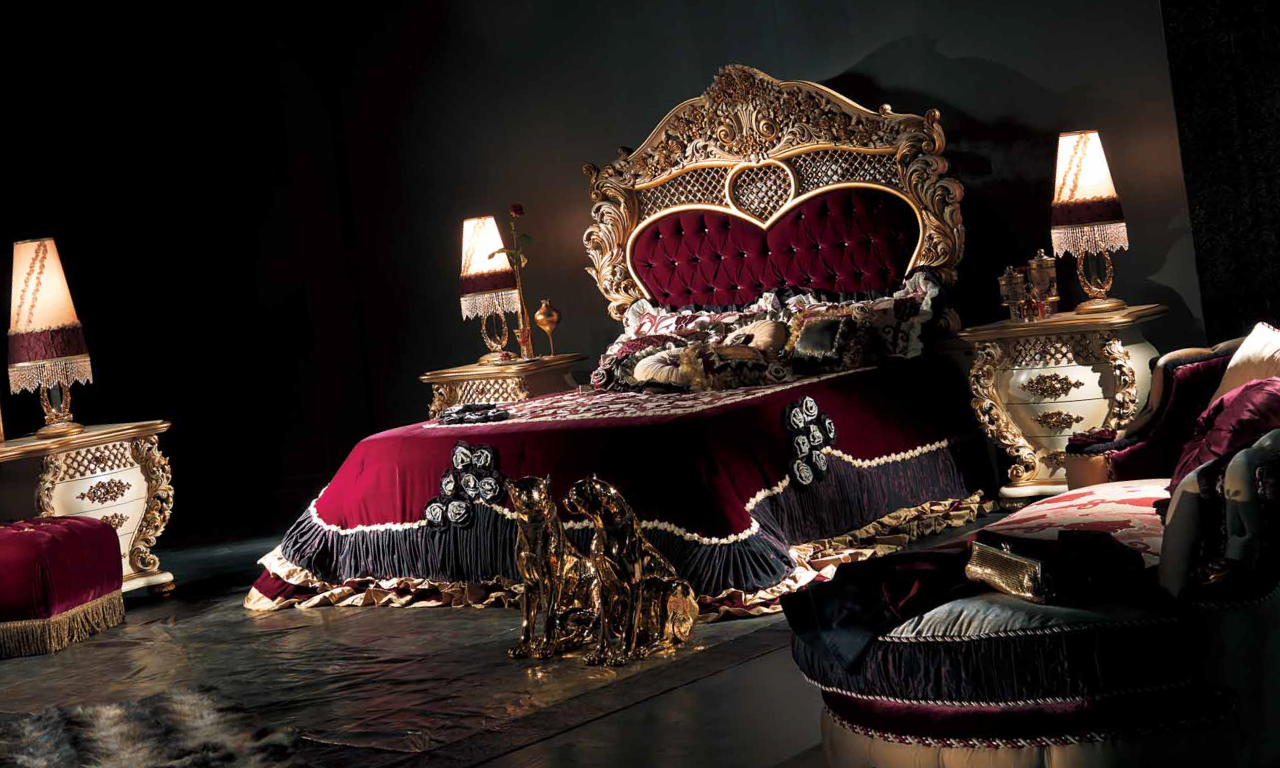 Muebles Italiano's Experience Collection has two bedroom sets you can choose from. The first set is the Experience Collection Red and Gold Bedroom Set. This bedroom set is synonymous with romance due to the crimson and gold details on each part of the furniture. The heart-shaped deep crimson headboard within the gold decor is a sight similar to a cabaret house and an Italian mansion. It's a truly luxurious bed with white and black rose speckled upon the sea of red upholstery. Create the ultimate luxury set by pairing this collection with a bedroom mirror set and sofa bed.
The second bedroom set from Experience is a chic Green and Gold bedroom set. If you want something a bit more subtle and subdued, this set is the one for you. The greens in this set compliment the gold with a soft forest green that isn't overwhelming. These colors are very modern but also very simple. If you're afraid to go all out with color, this combination is a safe choice that's still plush. Grab the bedroom bench from this set and put it at the foot of your bed for a complete look that's both comfortable and functional.
Wardrobe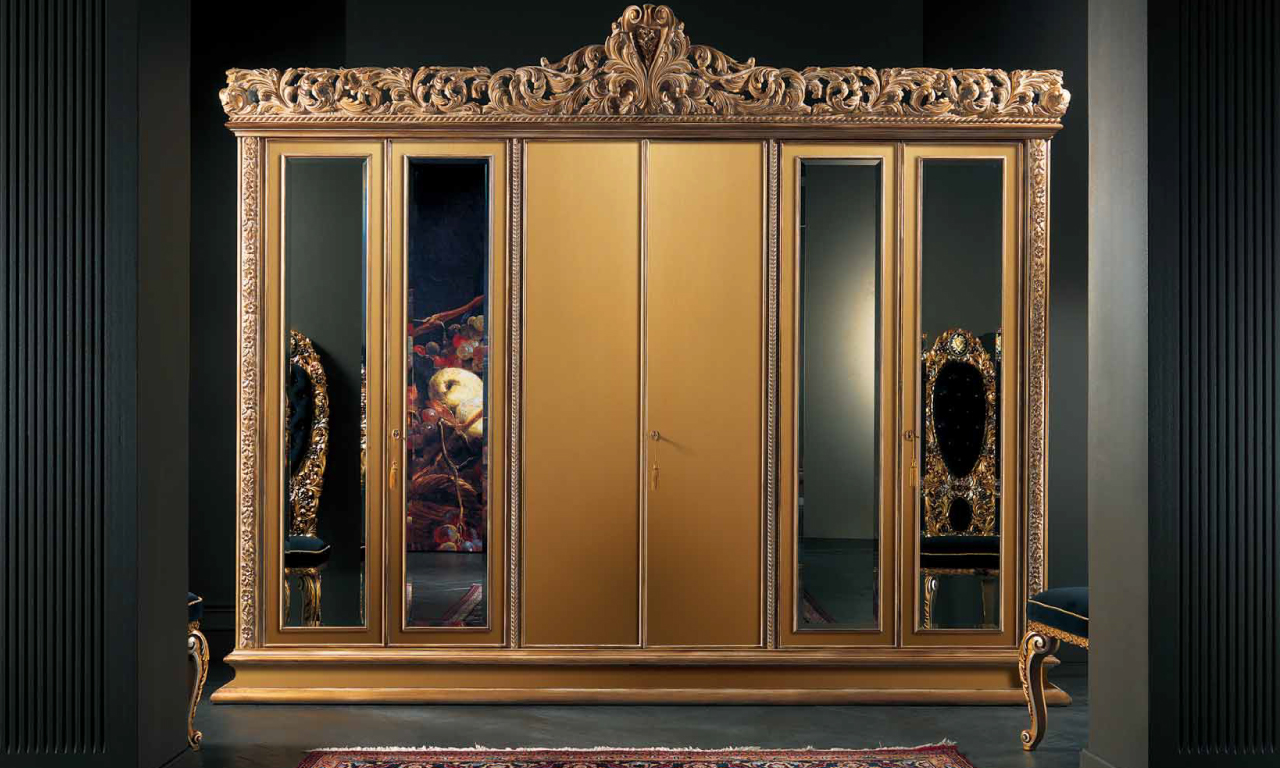 For all your clothes, the wardrobe from the Experience collection is the ultimate cherry on top. The finish of the wardrobe is full-on with deep gold and pearls. This can fit a number of clothing items and shoes for your convenience. It also features 4 paneled mirrors. Place this in your walk-in closet or use it as a centerpiece for your bedroom. This collection from Muebles Italiano is fully complete if you grab this amazing wardrobe to create your ultimate bedroom set.
Key Takeaway
Italian design in the Philippines is easy with Muebles Italiano. The Italian designs from the Experience Collection is truly a sight to see. If you're looking for the perfect combination of comfort and deluxe designs, choose Muebles Italiano for all your furniture needs. Click here to contact us to learn more!