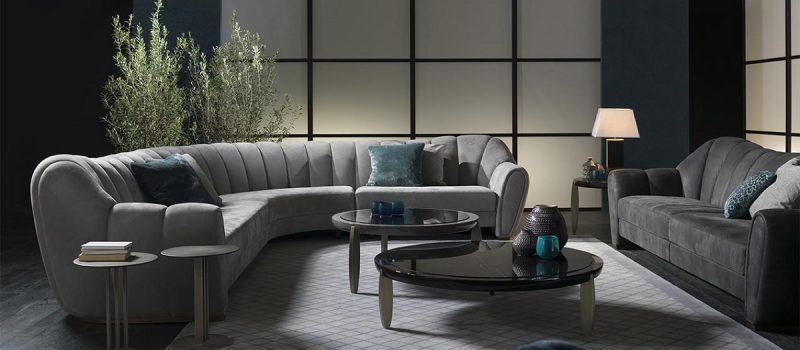 The Rise of Luxury and Italian Design
Luxury furniture stores in the Philippines have regard Italian furniture as one of the finest in the world. They say that owning a piece of luxury furniture from Italy highly improves the value of your home. Italians have always been the leaders of designing wonderful pieces of beauty. From works of art to furniture, Italy is the motherland of artistic design and unparalleled workmanship. This country gave birth to the world's most iconic designs and great figures of the design world. When it comes to the different pieces sold at
furniture shops in the Philippines
, many contemporary designers draw inspiration to the innovative minds and history of Italian design culture. Below is a guide to the history and notable figures that gave rise to luxury and Italian design.
The History and Excellence of Italian Design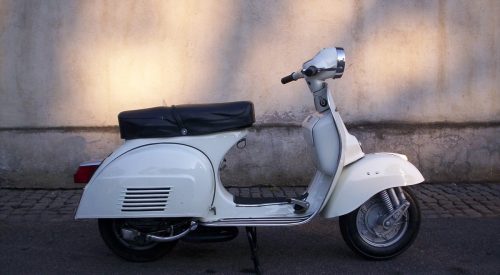 Italian industrial design can be traced way back to 1902, during the International Turin Exposition. This was where industry, architecture, and art converged. It was also the first time Italian industrial design went toe to toe with other international giants. This was when Italy stunned the world with the specificity of their industrial design. This was when Italy influenced the world with grandeur and intricate details on the design. This was the period when Italian furniture design started to shine. What took off from then was the global interest in luxury furniture. Lush decorative objects came to life such as Venini's glasses. Carvers, woodworkers, potters, glassblowers, and smiths from Italy started to show the world of their talent.
It was until the 1930s in Italy when the term industrial design was coined. Before the field of industrial design was named, it was simply called 'decorative art'. Why 'industrial' you may ask; well, the story began when an Italian company name Piaggio, who was making front-landing gears and wheels for World War II aircraft didn't know what to do with the surplus materials and equipment they had at the end of the war.
With all the leftover material, Piaggio had a brilliant idea of turning their scraps into something more useful. This lead Enrico Piaggio, to diversify the company's product line and provide an affordable mode of transportation for the masses of Italy. His idea was to design a scooter. Mr. Piaggio made D'Aschanio, an employee of Piaggio to design their scooter. Little did they know, that their scooter would be one of the biggest names in motoring history. The Piaggio Vespa. The name of the scooter will go down in history as the world's most beautiful two-wheeled vehicle. This was the beginning of Italian industrial design. Making Italian designers a leader in the industry of modern design.
By the end of World War II, much of Italy was destroyed. Many works of art and architecture were lost. This led to a rise of various Italian architects, designers, and craftsmen to get to work on reshaping the concept of Italian design once more. Towards the latter years of 1940, a liberal design style became widely popular. Then when the 1950s kicked in, Italian design became very competitive. Designers all over the country shifted their focus on innovation and creativity in line with developing a stand on modernization. Quality of life, welfare, and comfort all became key characteristics when designing furniture. This period after the Second World War was known as the golden period of Italian design, as countries all over the world recognized the magnificence of Italian craftsmanship.
During the golden period of Italian design, many designers strayed away from the German concept of a purely scientific and fully functional approach, objects of that were formed of this creation seemed to have no "life". Instead, they focused on elegance and functionality. Italy was then crowned, the Mecca of innovation and creativity.
The 1960s and 1970s saw the peak of Italian design. Stylishness and sophistication would be a common term when one speaks of Italian furniture. A new era of design was about to be on its way, during this period. Some designers went against the established consensus, which formed the post-modern movement in art, architecture, and design. Products of this movement were a reply in contradiction of everything that modernism stood for. The notion of excess and wildly exaggerated Italian design was a significant approach for designers during this era. By the latter end of the 1970s, the post-modern movement had died down and a certain group called the Memphis Group began designing and crafting pieces that didn't follow any known rules of contemporary design.
With such a rich history, many furniture stores in the Philippines hold and sell items of Italian heritage as luxury items. These items are very sought after and are known to be collector pieces. If you happen to stumble upon a 1950s Italian furniture piece in amazing condition, chances are, they were crafted by one of the best designers of the time.
Notable Figures of Italian Design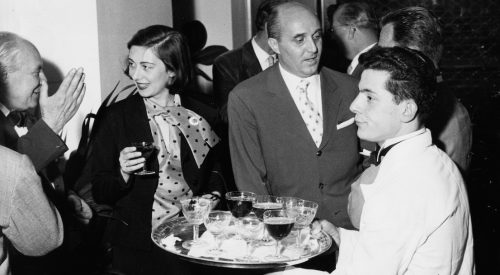 Gio Ponti
Known as the father of modern Italian design, Gio Ponti is the biggest name when it comes to Italian design. His works are known to embody the personality and culture of Italian people. From his architecture, furniture, and objects, the essence of what it means to be Italian can be personified through his prolific work. Everything he makes reflects a form of sensual and expressive design; the color, craft, and playfulness of his themes are truly magnificent.
Ponti was a skilled architect who made a name for himself with everything he built. It was a statement. He then mastered the art of glassware, ceramics, and woodwork. Gio Ponti is the founder of the highly collectible design magazine Domus. It was his charming disposition, insatiable curiosity, and animated play beyond the rules of art that made the man a symbol. Born from the fashion capital of the world, Milan, his Pirelli Tower stands as a symbol of his architectural achievement.
Finding a piece of his work in a luxury furniture store in the Philippines is like finding a diamond in a mine. His furniture and decorative objects are one of the most valuable in the world. His signature on a piece of art is a gem of the world.
Achille Castiglioni
Achille Castiglioni was a designer who made a name for himself in the 50s. Known to work with his brother and a team, Castiglioni is commonly known for one of his most brilliant works, the Arco. A lamp that is crowned the lamp of all lamps. He found interest in everyday objects. His love for functionality and modern objects led him to begin drawing concepts from the back of his mind. His brother and his team have noted Achille Castiglioni's highly inventive mind and ingenious epiphanies. His works were designs that would be the foundation for pop art Italian furniture design. He rejoiced in the image of re-contextualizing everyday objects into something more artistic. The mundane world was the playground of is creativity.
Castiglioni would have added incredibly tasteful touches to simple and mostly "boring" objects. He was the master of the language of design, He was one of the most innovative designers in Italian design history. Famous for his trademark traces of paradox and irony in his works, Castiglioni sought after turning ordinary things into extraordinary and exciting solutions for everyday life.
When it comes to furniture stores in Manila, designers who are inspired by Castiglioni know that living functionally is not synonymous with boring. You can translate everything into simple delights. Take for example his timeless pieces such as the Mezzadro tractor-seat chair or his Sanluca lounge chair; these are pieces that work as regular seats but are reconstructed into classic luxury furniture. Stores in the Philippines often create copies of his Arco due to its functionality and sophisticated design. Castiglioni is truly one of the most outstanding figures in Italian design.
Joe Colombo
Joe Colombo started his career as a painter who learned his craft at the Accademia di Belle Arti di Brera. Later on, he studied architecture at Politecnico di Milano University. He then learned the art of sculpting. He was then regarded as a painter and sculptor of abstract expressionism. His artworks were exhibited at Milan, Torino, Venice, and Brussels, alongside other internationally renowned artists.
During the 60s, Colombo was known for his uncanny furniture design and forward-looking creations. The conceptual creativeness of his designs made an impact with other great contemporary artists of his time. In the 60s, plastic was one of the most widely available materials used in everyday objects and furniture. Colombo was exalted for designing stunning objects made for mass production. He made a number of magnificent plastic furniture pieces such as his highly popular swiveling Elda chair, a design that can still be found in furniture stores in the Philippines.
Many of his contemporaries regarded him as one of the coolest and most innovative men in the industry of design. He would craft objects made entirely out of ABS plastic. At the time, his furniture design was known to be of a space-age scheme. In fact, most of his furniture seem to take on a future-retro look. Colombo made pieces that were compact and easily portable. He loved the concept of compressed and handy design. One of the works he is most known for was a cocktail glass he designed with the stem made to fit ergonomically between the thumb and index finger to allow users to hold the glass, drink, and smoke a cigar at the same time. His futuristic designs and creative manipulation of plastic made him one of the best minds of the 60s. Sadly, his life was cut short at the young age of 41.
Ettore Sottsass
This is the man who designed the iconic red Valentine typewriter. Ettore Sottsass was a photographer, known for his explicit shots of beds and rooms where he spent intimate nights with his various lovers. He was an architect and designer who was a member of the Movimento Italiano per l'Architectura Razionale. He started his career as an architect, working for his father. His early works would involve buildings of modernist design to reshape a war-torn Italy.
Later on, he started his own design studio and experimented with various forms of art such as painting, ceramics, sculpting, furniture crafting, jewelry cutting, and interior design. He was known as a post-modern artist who reacted to the modern international style of furniture design that was popular during the 80s. Many of his post-modern works consist of wild and out of the rulebook designs. His play of colors and exaggerated themes caused pandemonium in the world of design.
From his architecture to furniture, his design philosophies would run throughout all of his artworks. Certain celebrities during his time are known to own some of his fine pieces, making his works one of the most desirable pieces in the world. David Bowie is known to own his Carlton shelving unit.
Muebles Italiano: The Spirit of Luxury and Style Amidst Furniture Stores in the Philippines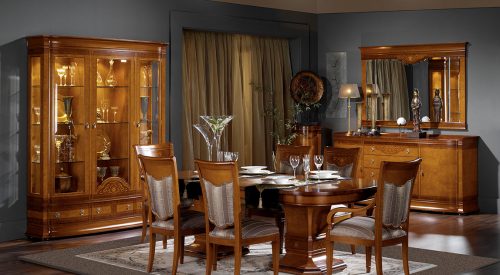 Italian design isn't just limited to paintings, sculptures, architecture, and luxury furniture. Their excellence and elegance have also stemmed to automotive design and clothing design. They have been a leader in the fashion industry and are one of the most influential labels when it comes to designing cars. Everything that makes them recognized as stylish and practical. Fashion has always been interconnected with Italian culture. They have always been at the forefront of Europe's design trends and a dominant figure in global standards as the lushest brands in the world. Many say that due to the limited resources of Italy, designers were made to work with the scarcity and had to make the most of what they had. This forced them to employ their creative minds, in turn, this forced them to create fully functional spectacular works of art. Simply owning a piece with the label "made in Italy" is a huge statement. Many furniture stores in the Philippines and across the globe highly demand luxury furniture pieces and other artworks from the land of great design. Many iconic works of art are even recreated as knock offs in many furniture stores. The Philippines has one of the best providers of luxury Italian furniture, Muebles Italiano. To learn more about this store, click
here
!