How does Ivan Acuna Interpret Abstract Art?
Who is Ivan Acuna?
The Paintings of Ivan Acuna
Why Should You Choose Ivan Acuna's Paintings?
After checking out your favorite furniture shops in Manila, you may be interested in buying some beautiful and unique art pieces for your living room or bedroom. Abstract art is one of the most interesting styles of art. It's a comprehensive style that breaks the mold of art. It allows the mind to reach a different horizon through different interpretations and point of views. Understanding abstract art is a question that has no right or wrong answer. It requires the person to open their minds and be brave enough to venture out of the norm. It's a personal journey when you're trying to find the right abstract piece for your home. There are many unique artists out there who offer beautiful abstract art so it can be a challenge to find one that fits your taste. Ivan Acuna is a wonderful abstract artist whose work may be the right one for you. Let's delve into the essence of Ivan Acuna's abstract art.
Who is Ivan Acuna?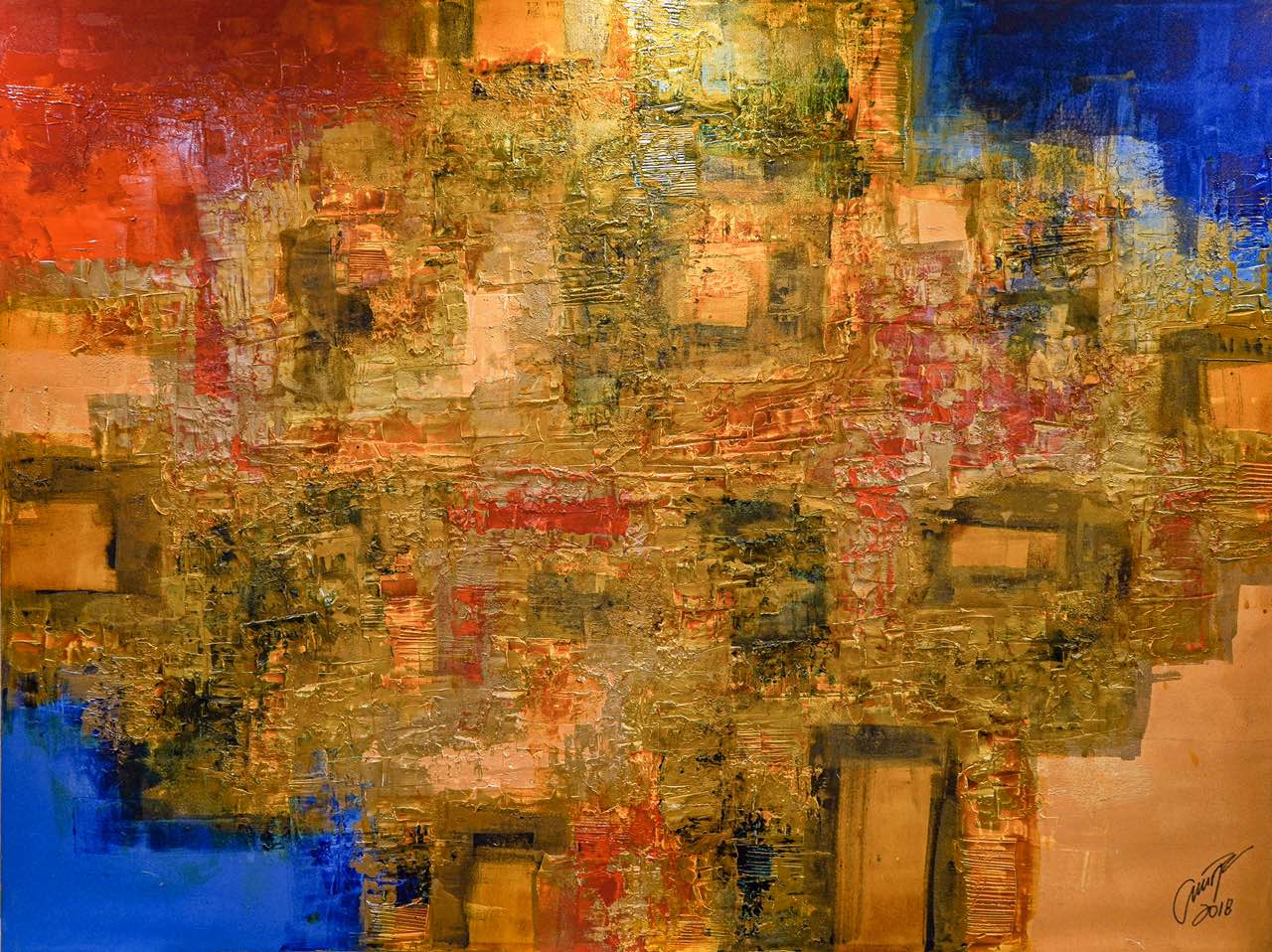 Who is Ivan Acuna? If you haven't heard of him yet, you're missing out on one of the most creative and driven minds in the country. Ivan was born in Manila on August 23, 1968. Before becoming a renowned Filipino artist, he was first a professional photographer. He studied Fine Arts at the University of the Philippines and he honed his artistic skills in Brisbane, Australia. The art workshops he attended in Australia sharpened his skill in the arts alongside his prestigious education. His interest in art was inspired by the works of Jose Joya. His works were influenced by the art of Willem De Kooning and Joan Miro. The hard work and inspiration have paved the way to his recognition as a contemporary artist today.
He prefers to approach art non-traditionally. He collaborates with various interior designers to create his unique paintings. His works are continued to be supported by Gil Consculuela and Anton Mendoza. His artworks are featured alongside their design projects both locally and abroad.
His large clientele from all over the world also allowed him to inject the unique culture and art styles in his work. Each piece is a dedication to his diverse set of clients. The diversity in his artwork sets him apart from the rest of the contemporary artists all over the world.
The Paintings of Ivan Acuna
The paintings of Ivan Acuna are meticulously created on canvas with the finest acrylics. Each painting of each series creates a different color story and message that has a diverse range of interpretations depending on the viewer. Many flock to Ivan Acuna's work to create a unique contrast in their desired spaces or businesses. His paintings complete the interior design of the room. Each painting series of Ivan Acuña comes in a variety of dimensions. You can find a 6×8 feet, 3.5×4.5 feet, or a square 4.5×4.5 feet painting! You can even acquire a 2×2 feet painting.
● Metalscape Series
Ivan Acuna's Metalscape series captures the eyes with unique patterns and colors of his abstract style. It's a classic and timeless series that grips the mind and stimulates the creativity and the overall mood of the interiors.
● Hamilo Coast Series
The Hamilo Coast series uses cooler tones compared to his other series. The icy nature is still warm and inviting. It's the perfect contrast piece for neutral rooms or natural interiors.
● Black and White Series
The Black and White series is straight forward but also very stylized. This series can be presented in your foyers and hallways. It perfectly stands out and blends in your interiors without being overpowering.
● Blue and White Series
Level up your bedroom with the Blue and White series. This series is easy on the eyes while creating the impact you need. The blue and white tones bravely challenge the interpretation and the mind's eye.
Why should you choose Ivan Acuna's paintings?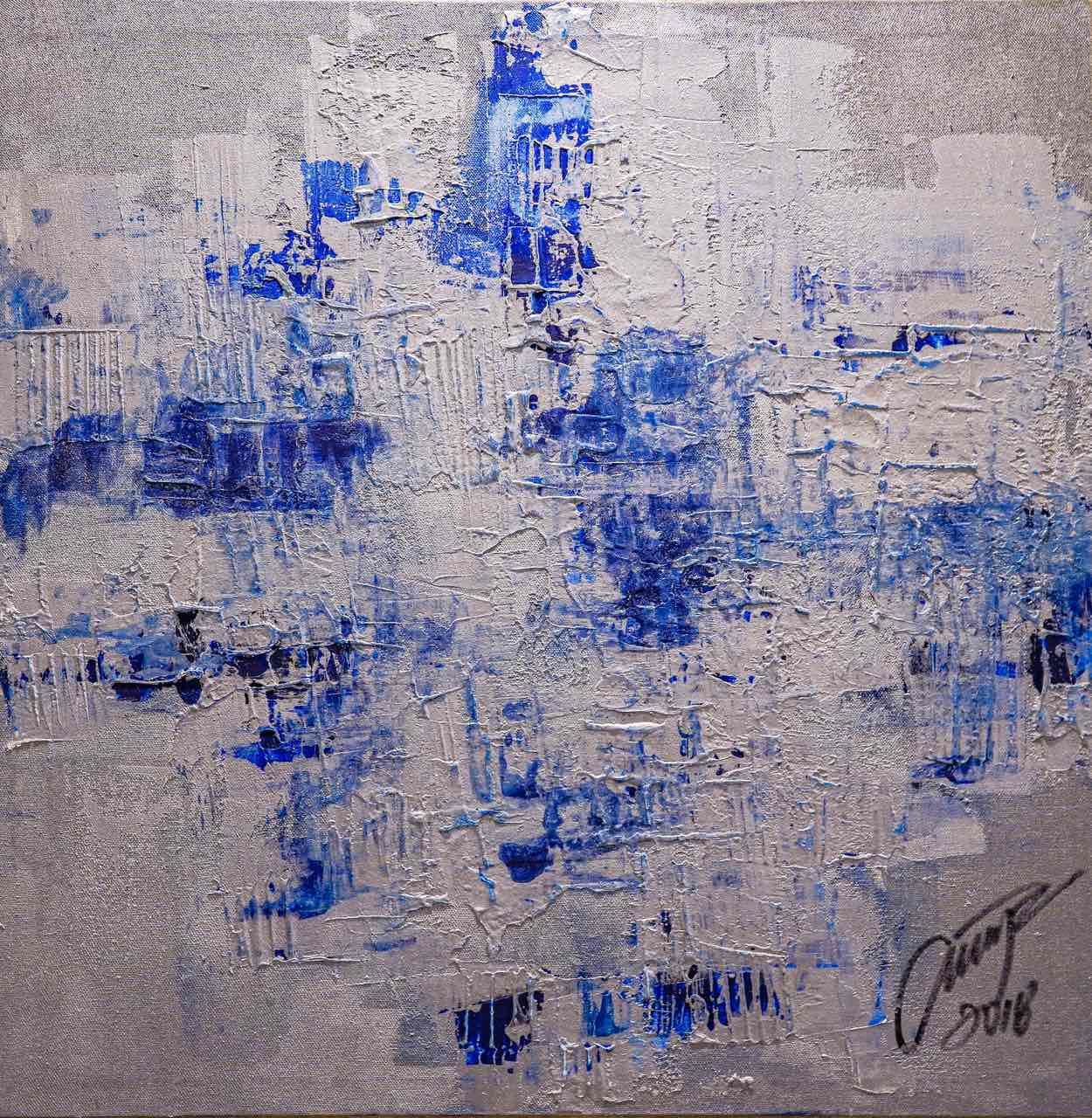 Besides supporting your local artists, if you want to challenge your mind and creativity, Ivan Acuna's paintings can do that for you. Each painting can help bring out the personality of your interiors in the best way possible. It's a step you can take to transcend the luxury of your home. You can turn an ordinary room into something more with Ivan Acuna's artworks. Each of his works transcends through time. Contemporary abstract art is timeless. Any design no matter what interpretation you use will be a perfect fit for his paintings.
Key Takeaway
Combine your purchases from furniture shops in Manila with unique contemporary abstract art. Ivan Acuna is a contemporary abstract artist that injects diversity and unique styles from all over the world in his paintings. His wide array of clientele inspires him to create these contemporary abstract pieces that can be the perfect fit for any luxury home or business. It adds a unique element of thought-provoking and mind-boggling art which challenges anyone to open their minds and think twice about their interpretation.